⚡OS Master
Uploader
Windows Modifier
✅ Verified Member
Downloaded

57.6 GB
Uploaded

16 TB
Ratio

285.07
Seedbonus

329,002
Upload Count

83

(95)
Review
Anti DDoS Guardian is intended as powerful and comprehensive set of tools aiming to prevent DDoS, brute force, bandwidth and other types of a common intrusion technique that targets mostly web servers. Anti DDoS Guardian will watch out for HTTP Get & Post attacks, as well as for TCP, UDP and SYN floods and will allow for an informed administration of network resources.
The most important modules of all is the real-time monitor that actively scans for incoming and outgoing traffic, identifying the connections that might pose danger. Suspicious IP addresses are being blocked and recorded so user can visualize and add them to a custom blacklist in order to prevent it from accessing the server again. This is complemented by the firewall protection, which is a resultant of user own made up rules. User can set limits on bandwidth, packet rates, number of connections and so on.
Over 5000 Internet servers use Anti DDoS Guardian to stop DDoS attacks. It protects IIS servers, Apache serves, game servers, Camfrog servers, mail servers, FTP servers, VOIP PBX, SIP servers and so on.
Network flow and TCP connection management can limits network flow number, client bandwidth, client concurrent TCP connection number and TCP connection rate;
TCP half-open connection control;
UDP flow control limits UDP bandwidth, UDP connection rate and UDP packet rate;
Block country IP addresses;
Block certain IP addresses or ranges of addresses;
Firewall protection and rules are based on remote IP addresses, ports, protocols, and other TCP/IP factors;
IP black list and white list controls users' access to the Internet within particular areas by setting black list or white list;
Support various of IP list formats, such as Apache's .htaccess;
IP list automatic updating;
Exceptional rules;
Real-Time network activities monitors each incoming and outgoing packet in Real-Time and displays local address, remote address, and other information of each network flow;
Looking up the remote IP addresses and ownership information;
Log files records each blocked and allowed IP address;
Run Anti DDoS Guardian as a Windows service;
Stop SYN flood, TCP flood, UDP flood, ICMP flood, bandwidth attacks;
Stop Slow HTTP Get&Post attacks;
Protect Windows Remote Desktop Connection from password brute force attacks.
What is new in version 5.2 (Released on August 02, 2022):
Support Windows 11 and Windows Server 2022.
What is new in version 5.0 (Released on December 16, 2017):
Bugs fixed;
Support Windows 10 and Windows 2016.
System requirements:
OS: Microsoft Windows® 2000, Windows® XP, Windows® 2003, Windows® 2008, Windows® Vista, Windows® 7, Windows® 8, Windows® 10, and Windows® 2012 (both 32 & 64-bit).
Install notes:
1. Kindly read "Readme.txt" file given in download zip file;
2. Enjoy!
Screenshots: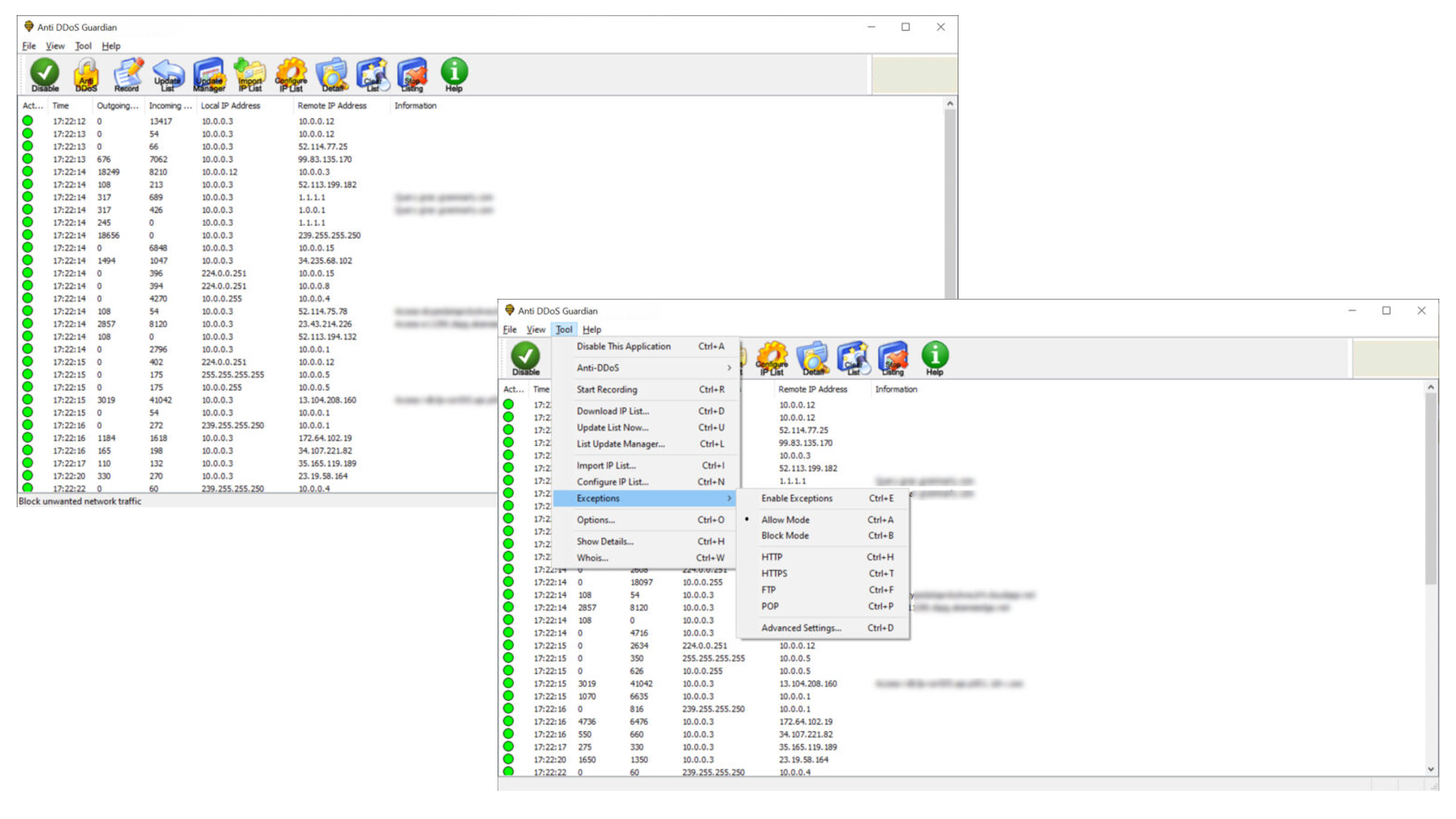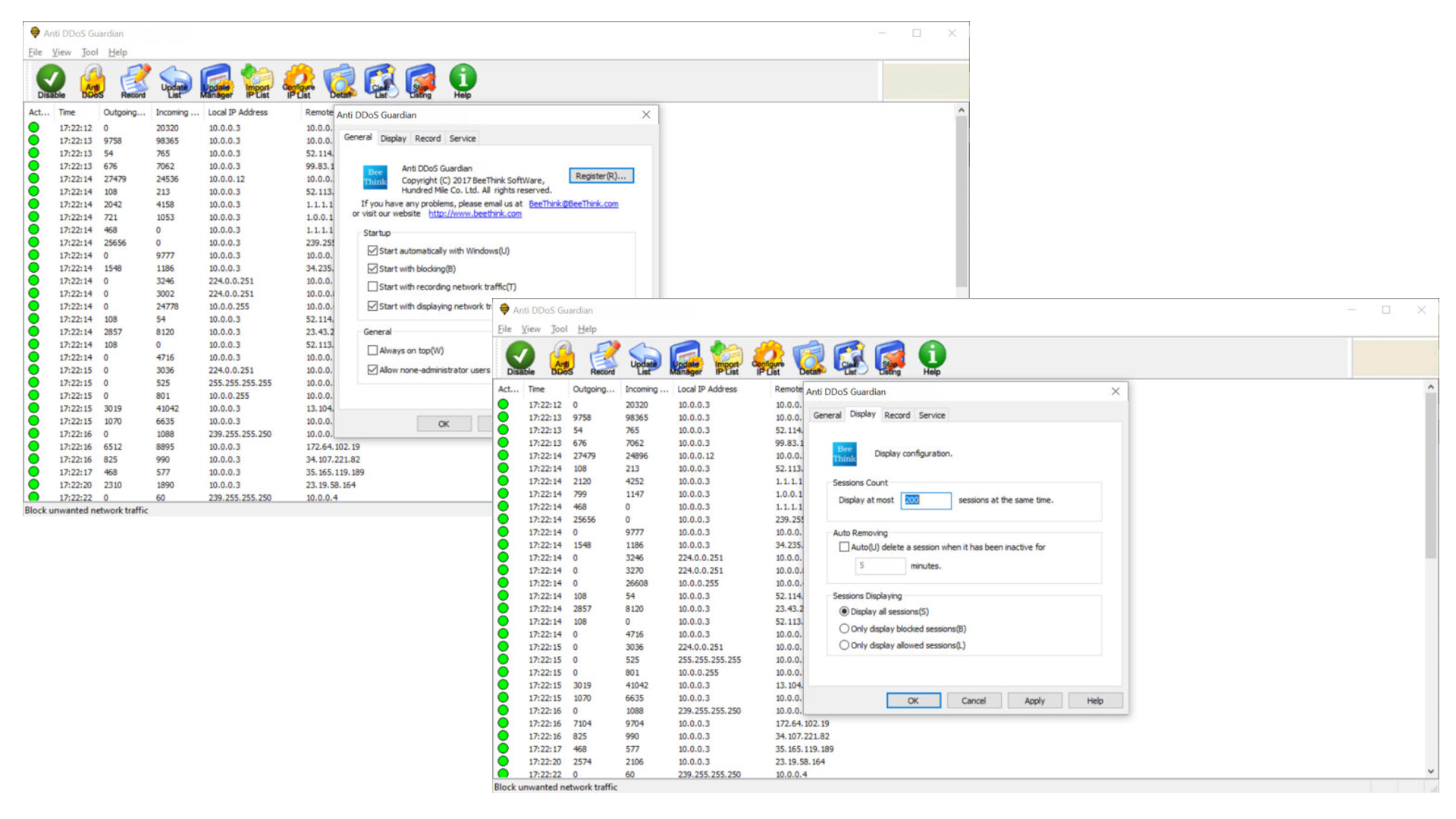 Virus free! No virus signature! 100% clean!
All credits go to knowledge & RadiXX11 who made and shared the crack with use!
​
File: AntiDDoS.exe
You must be registered for see links
47/72
MD5: a5e6ad2d8ca78f3500e95ef81009e66c
SHA1: cd84e2984743b949946e349aa251867cb6d8b038
SHS256: 56815334024ca2ea17cae4035f7073a4b66997a5f33749ef8c62a0aaf97b4d43
File: Common.dll
You must be registered for see links
43/71
MD5: 7d37608b646b404e78b857a138d821c6
SHA1: 034fddbded54de381f0509dfd0f67d68a6b36734
SHS256: e030f011633b510db78b7abe9191cd4d418cd1b707bd0f2ee400dcee75bb870d
Kind regards,
@Mirkec
in collaboration with TeamOS
Download links - version 5.2 (Size: 8.90 MB):
You must be registered for see links
You must be registered for see links
You must be registered for see links
You must be registered for see links
Last edited: