TeamOS™🌞
📂 Uploader
✅ Verified Member
Member
Downloaded

5.1 GB
Uploaded

868.2 GB
Ratio

171.21
Seedbonus

1,003,947
Upload Count

225

(228)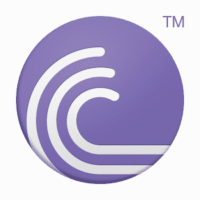 BitTorrent Pro is a peer-to-peer file sharing (P2P) communications protocol. It is a method of distributing large amounts of data widely without the original distributor incurring the entire costs of hardware, hosting, and bandwidth resources. The protocol was designed in April 2001, implemented and first released 2 July 2001 by programmer Bram Cohen, and is now maintained by BitTorrent, Inc. It identifies content by URL and is designed to integrate seamlessly with the Web.
Features
STREAM INSTANTLY:

Watch or preview torrents as they download, without waiting for the completed file.



AUTOMATIC ANTI-VIRUS PROTECTION:

Automatically scans and screens your torrent content for viruses and malware. It's designed to keep your library, and your PC, safe.



CONVERT FILES FOR TABLETS, PHONES & TVS:

Convert downloads for play on your iPhone, iPad, iPod, Xbox, Playstation, Apple TV, or Android device.



REMOTE, SECURE ACCESS TO FILES:

Lets you open and manage media files from any device, even when you're away from your home screen.



ULTRA-FAST FILE DELIVERY:

Our technology breaks big files down into small pieces. The files are then downloaded, piece by piece, from one or many different sources. Since the files are broken down into tiny bites, you use less bandwidth. This means your downloads move a lot faster.



FREE, UNLIMITED DOWNLOADING:

With BitTorrent, there are no limits to the number of files you can download or the amount of data you can move.



BUILT-IN BANDWIDTH BOOSTER:

Auto-adjusts bandwidth usage, based on your network and Internet connection, to ensure fast file delivery. Your downloads run in the background. Which means they'll never slow down video chats or gameplay.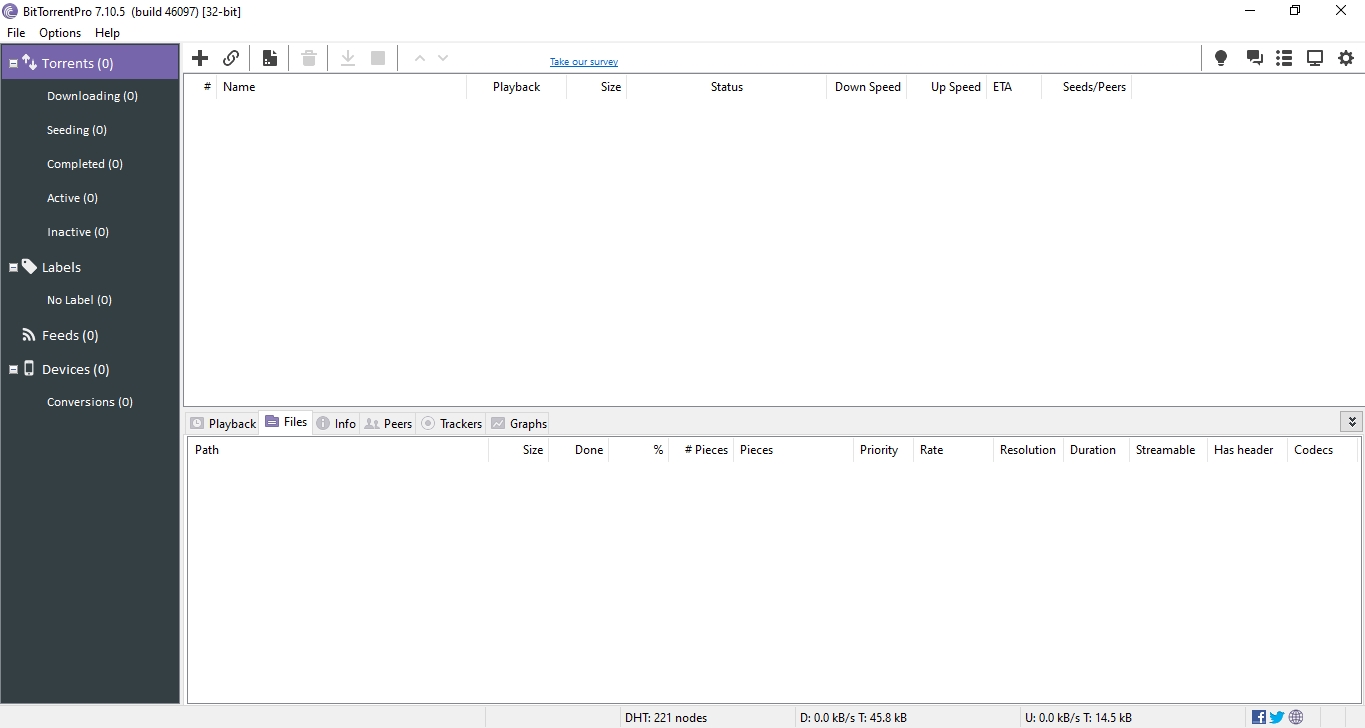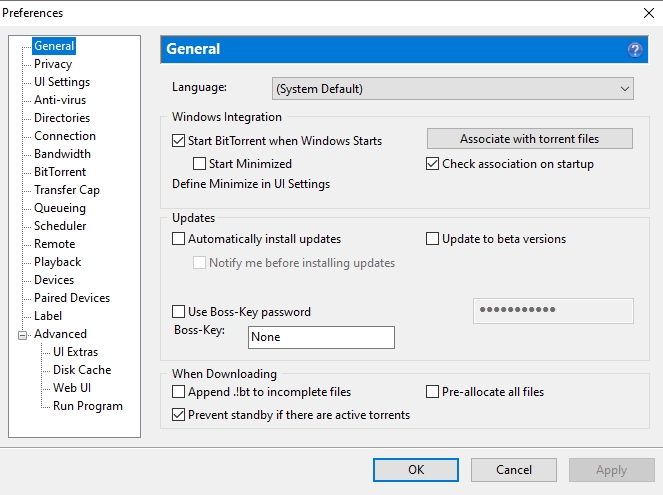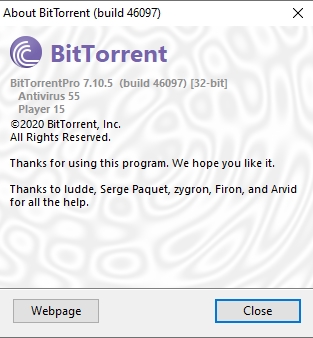 - Install The App
- Exit The App from System Tray
- Copy Content from PRO Folder to Install Directory
- Search Directory

%AppData%\BitTorrent


- Enjoy This Release!!



You must be registered for see links