Lᴏᴠᴇ 💎 Lɪᴠᴇ 💎 Lᴇᴀʀɴ
⚡OS Master
📂 Uploader
Windows Modifier
✅ Verified Member
Downloaded

5.1 GB
Uploaded

6.8 TB
Ratio

1358.24
Seedbonus

828
Upload Count

127

(104)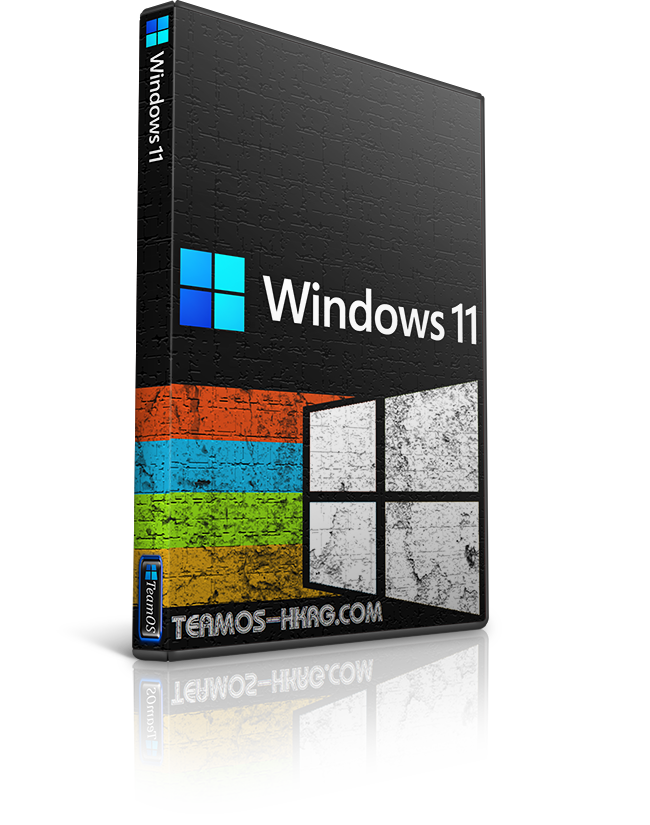 Compact 11 Lite (22000.168)
No TPM Required
​
---
Updated build for the Lite and SuperLite Loving, Performance Minded Enthusiasts of the TeamOS Community.
Added UWP App Support, XBOX Services, Azure AD, and more!
Compact 11 Lite (

22000.168

) has support for:
Bluetooth

֍

WLAN Connectivity

֍
LAN Printing

֍

Network Sharing
Printing

֍

Mobility Center

֍

Speech

֍

Voice Recognition
On Screen Keyboard

֍

Tablet Mode

֍

Wireless Screen Casting
All Keyboard Nationalities

֍

All Administrative Tools

֍

Metered Connection
Safe Mode

֍
God Mode
֍

MS Store

֍

MS Account

֍

Language Packs
UWP Apps

֍
XBOX Services
֍

Azure AD

֍

Game Mode

֍

Developer Mode
Remote Access

֍

Right Click cmd and Powershell on Desktop
Right Click cmd and Powershell in Explorer

֍

Lock Screen Control
Small Footprint (3.3 GB Installed)

֍

And More!...
Pre Installed Software:
֍

Theme Patcher

֍

21 Themes

֍
֍

Custom Shortcuts for Update Service and Windows Firewall

֍
Optional Software:
֍

Activator

֍

Chrome

֍

FireFox

֍

Edge

֍
֍

TinyWall Firewall

֍
​
---
Recommended for advanced users
For Clean Install Only

For members who are not aware, many lite / superlite builds remove many things such as included MS Apps (Defender, Mail, Calendar, OneDrive, BitLocker etc.) and they aren't meant to be brought back. It's intended for people who are looking for a leaner Windows experience, more as a core operating system to run their own apps and games, not depending or relying on MS's included apps, browsers, a/v etc. This build follows that tradition.

Some services and features are also removed / disabled, and performance tweaks implemented, which makes it a Lite / SuperLite build
One that can provide a smoother, more responsive, less resource hungry OS for interested members.
If this build is missing features that you need, I highly recommend trying my Compact 11 Pro build, found
You must be registered for see links
DESCRIPTION:
ISO Size:

1.56 GB


Installed Size:

3.3 GB


Author:

@FBConan


Supported Languages:

English during install, Additional Languages after


Architecture:

64 Bit


Edition:

Pro


.NET Framework 3.5:

Pre-Installed


DirectPlay:

Enabled


MS Store:

Included


SMB1

: Enabled


SNMP

: Enabled


Network Adapter Drivers:

Included
________________________________________________________________
MINIMUM SYSTEM REQUIREMENTS:
RAM:

2 GB


Hard Disk Space:

8 GB
________________________________________________________________
INSTALL NOTES:
Create bootable USB with Rufus Tool, burn to DVD, or install in Virtual Machine
_____________________________________________________________
ACTIVATION:
Not pre-activated, Activator included on Desktop if needed
_____________________________________________________________
REMOVED:
Defender
Cortana
WinSXS
WinRE
Edge
Backup and Restore
Mixed Reality
Hyper-V
OneDrive
Additional Windows Features
Bitlocker
And more...
________________________________________________________________
DISABLED:
Power Throttling
Ads
Automatic Maintenance
Download Blocking
Timeline
Error Reporting
UAC
Telemetry
Hibernation
PageFile
Windows Firewall
________________________________________________________________
ADDITIONAL INFO:
This build cannot receive future OS Features and Updates, and is intended to be that way. Because of this, the OS will remain stable, and the size of it will not grow exponentially like full Windows installs tend to, but remain the same.

To all interested members, thank you for your support, but please be aware that this is a light version of Windows. It does not have every feature in it, many things have been removed to allow it to function with greater performance and less system requirements than Full Windows can offer. If it is missing a feature, or service that you think you need, chances are it was removed intentionally, and can't be brought back. This Windows was designed with most users in mind, which is why it has most essential features and services included. I try to make builds that are highly functional, yet still very light as far as resources and HDD space requirements are concerned. You have been warned. Please don't ask me to add things, fix things, change things, or enable things. I'm not going to respond, or start giving tutorials, use Google. I sincerely hope you enjoy my builds, I am very passionate about light Windows, and hope they provide a good experience for you. If not, maybe another light version will better suit your needs, or perhaps full Windows is what you require.
You will need to ENABLE the Windows Update Service if you want to install additional language packs, install apps from the MS Store, or to let Windows automatically download and install drivers. It is disabled by default, but there is a shortcut to enable it in the start menu (in the 'tools' folder).
Please read the spoiler 'Windows Update Service Shortcuts Fix' and follow the instructions to fix the Update Service shortcuts in the Start Menu's Tools Folder.

Some services are disabled by default. If you need them, run '

services.msc

' and change the startup type of any desired service from disabled, to manual, and apply. (ie, XBOX services, touch keyboard service, biometric service)
__________________________________



If you install an additional language pack, the Language Bar Indicator that shows your Keyboard language on the taskbar is glitchy, so just follow these steps to disable it from showing on the taskbar:





Go to:

Settings, Time & Language, Typing, Advanced Keyboard Settings, and set the options to match the picture below to hide the bar from showing on your taskbar.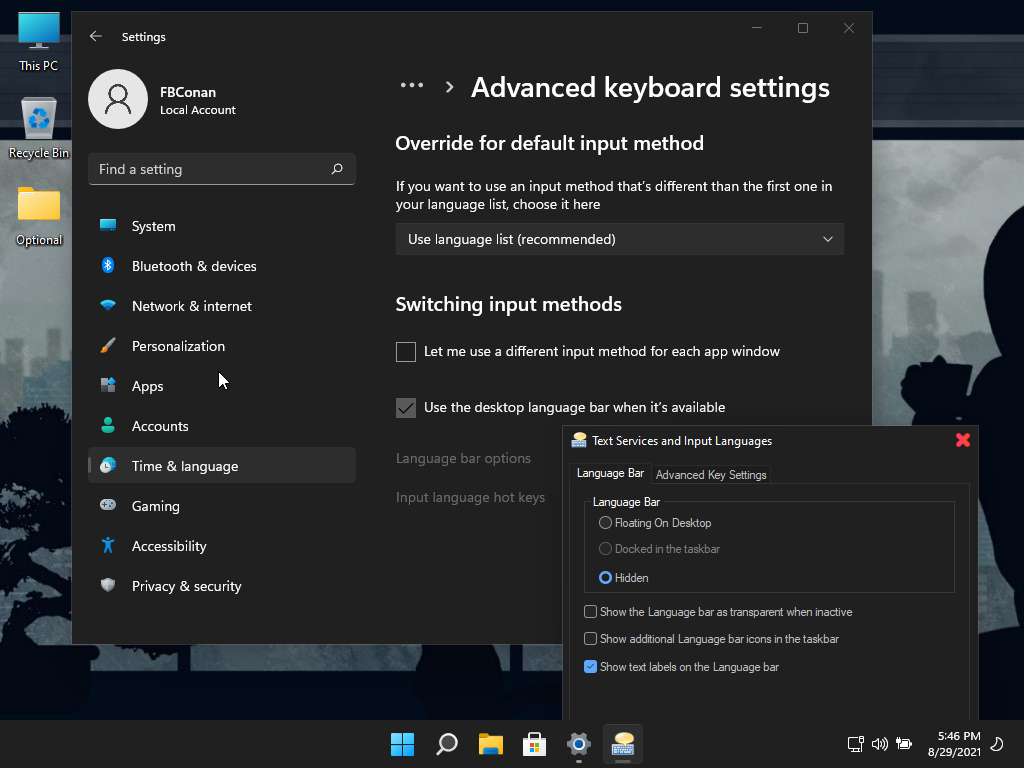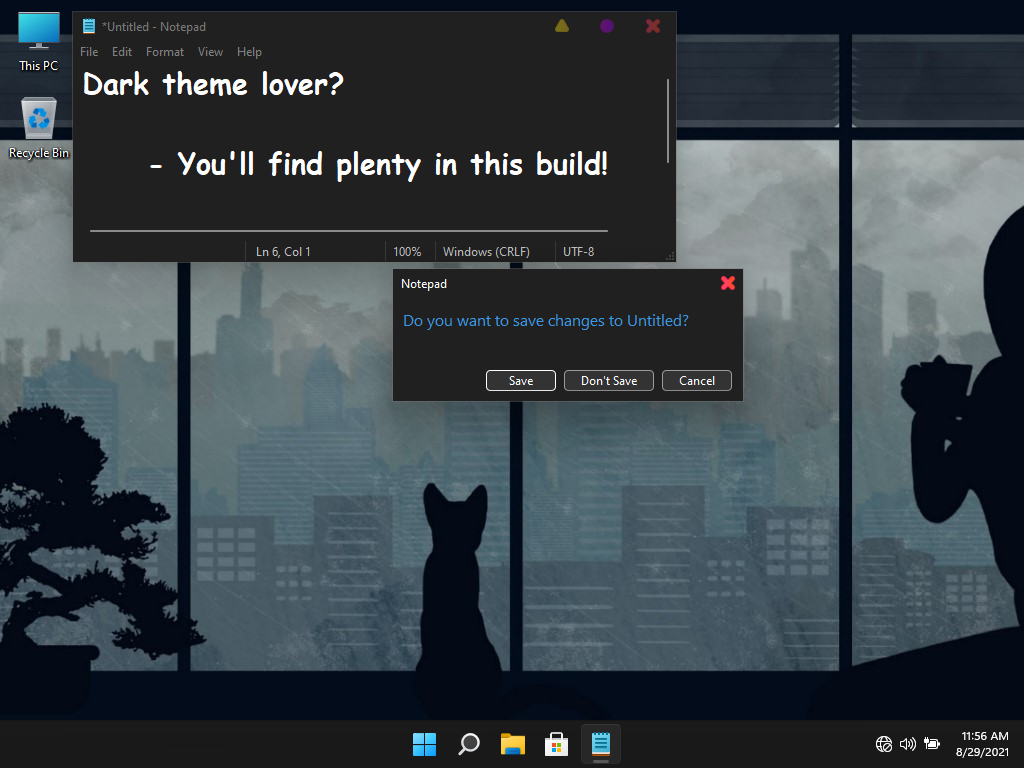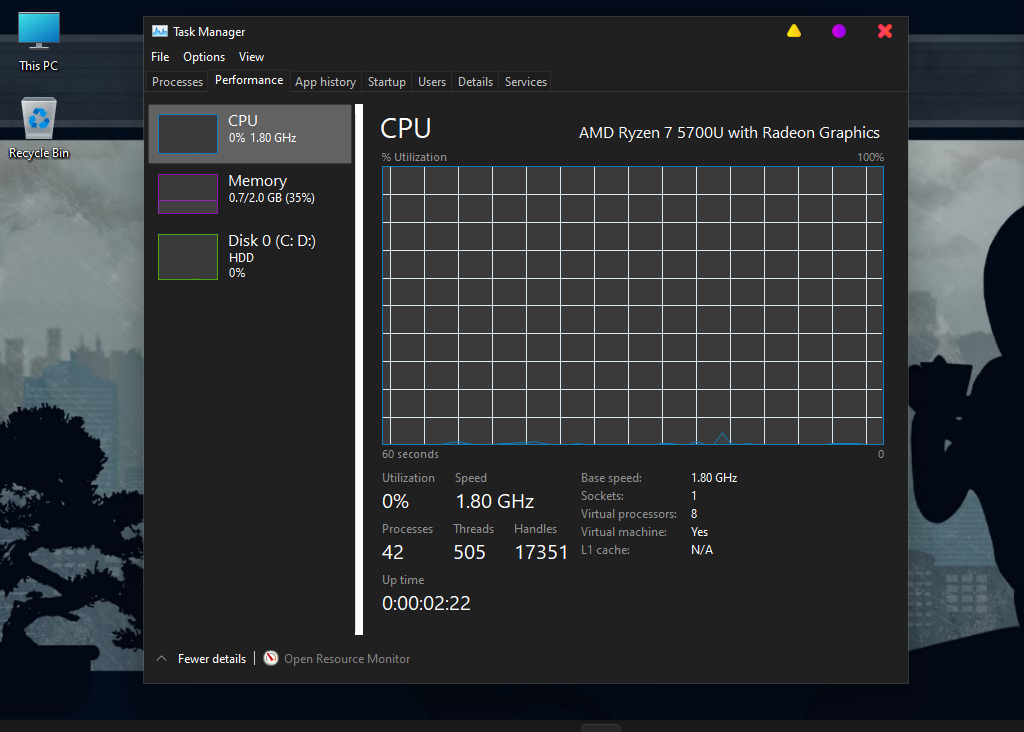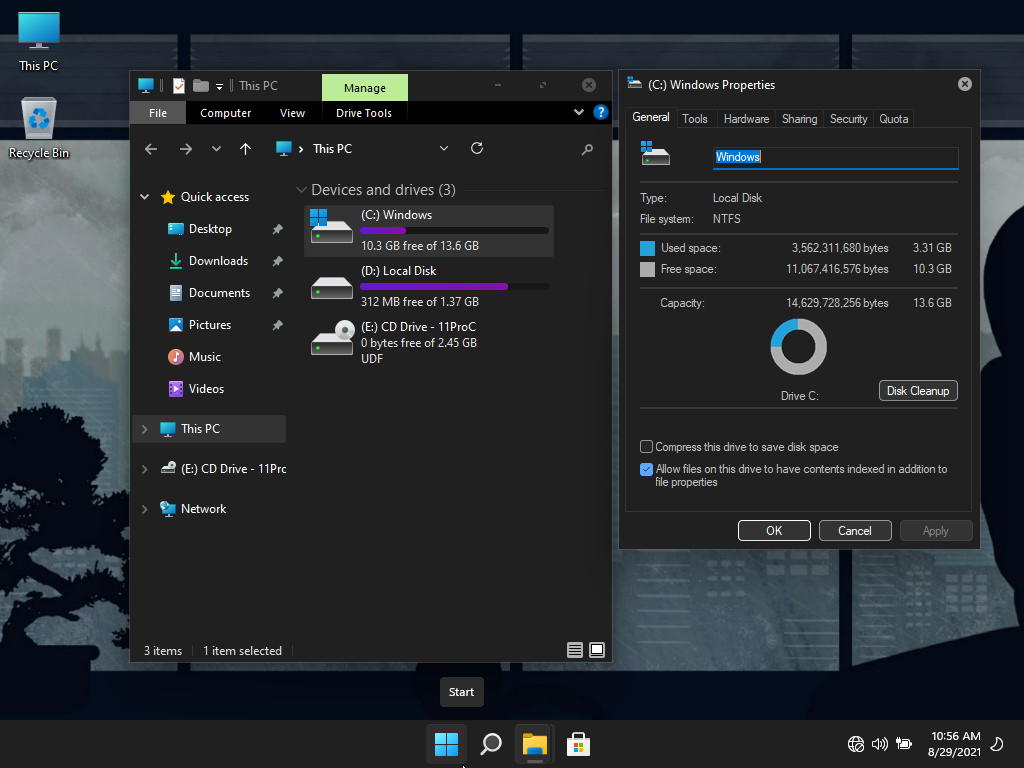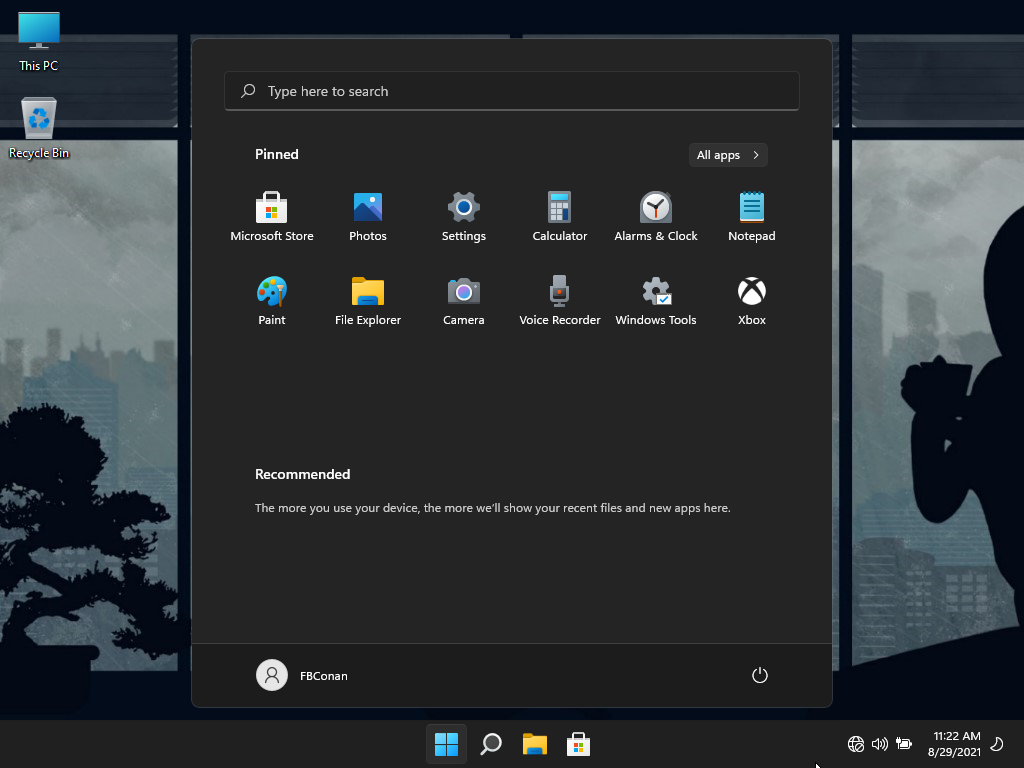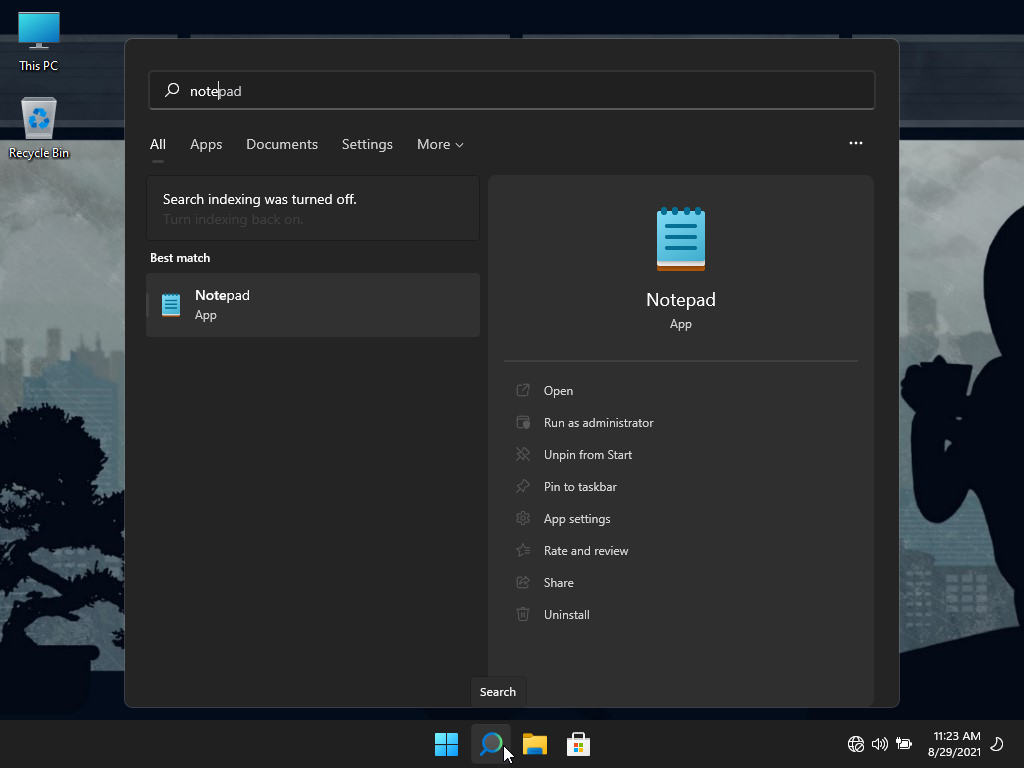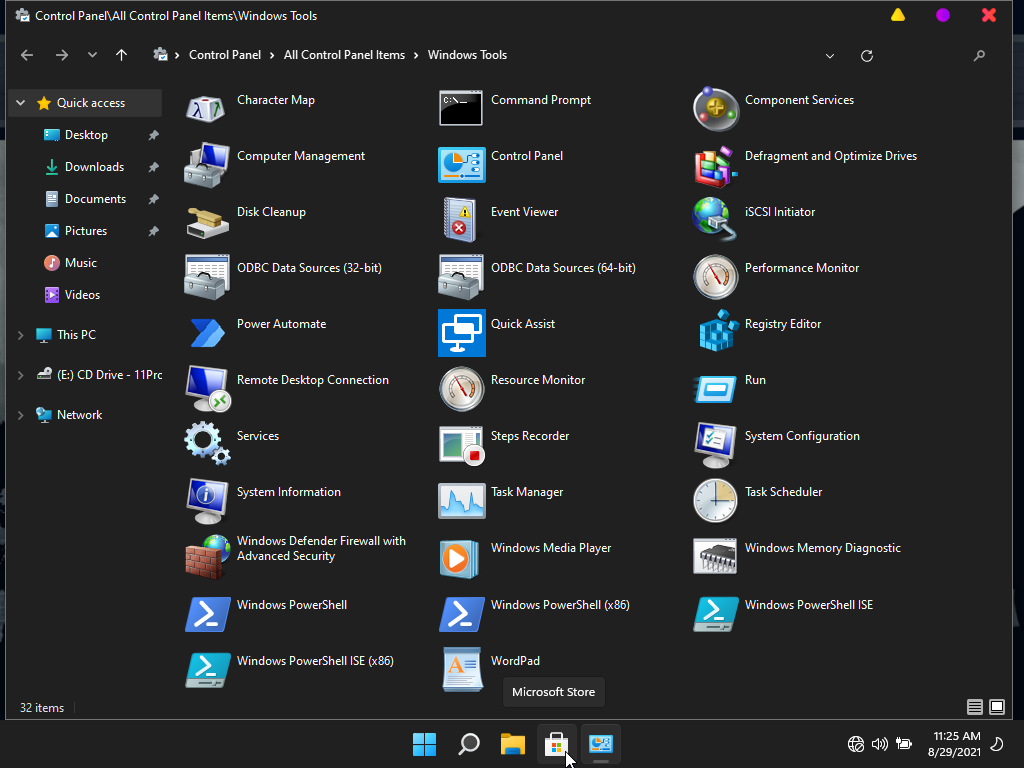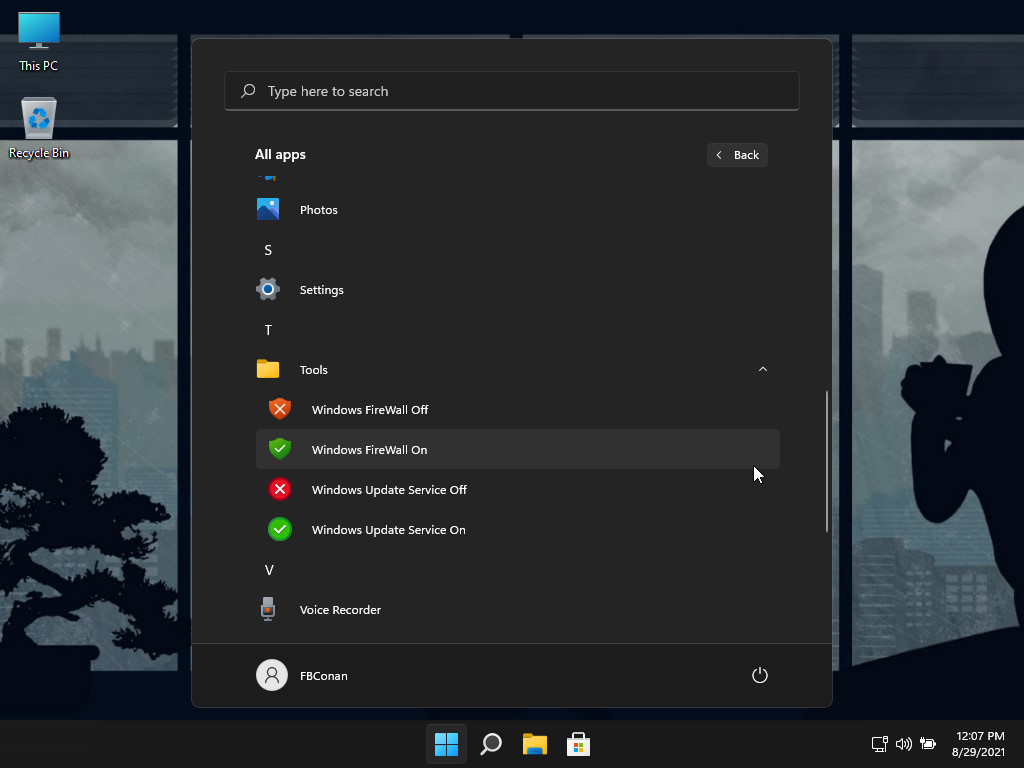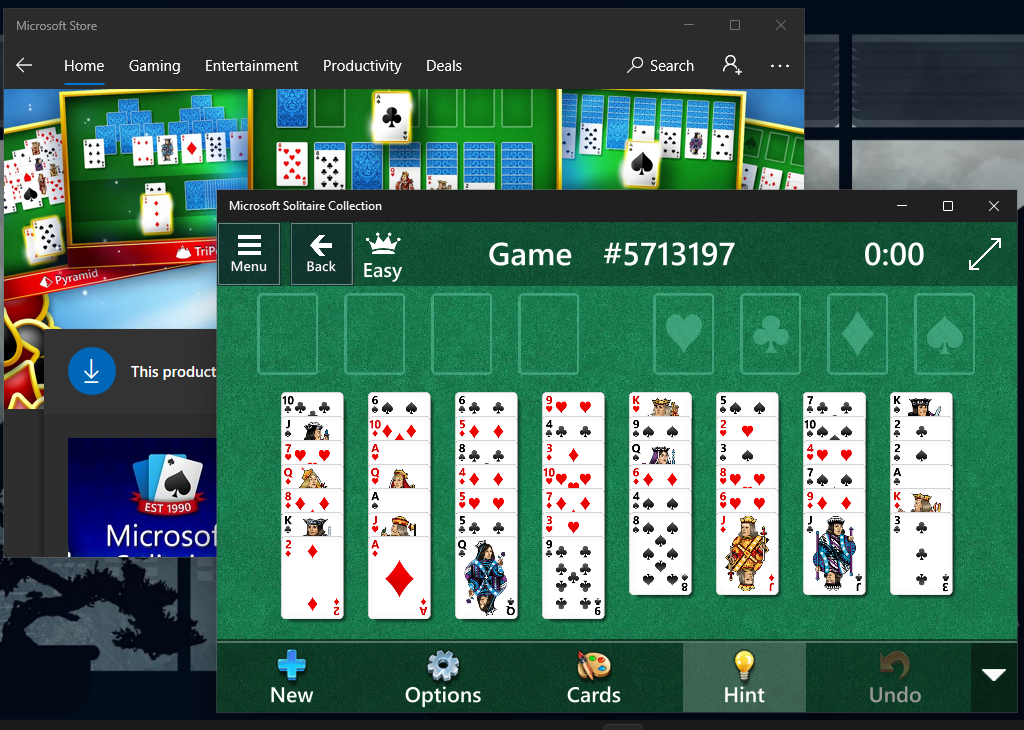 Included in the Torrent is a Folder labeled 'ProgramData'
Copy this folder to the root of your Windows Installation Drive (Most likely C:\)
And it will restore the missing shortcuts from your 'Tools' Folder in the Start Menu
Some Fonts have been removed from this build, if you're getting Font or text display errors, it's most likely because the font you need for your specific language support is missing. This mostly applies for some Asian Languages, but you can simply install the missing font(s) that you need for your location, and or language, and it should fix any display errors you are getting. Please click

You must be registered for see links

to download additional Fonts.
The Windows Setup environment (boot.wim) in my releases is a basic, reduced version that saves hundreds of MB from the original MS boot.wim setup file.

Personally, I've never had a failed install, or setup issues on any of my PC's, ranging from 10 year old laptops, to brand new ones, with HDD, SSD, and NVMe Storage, AMD and Intel CPU's, and both MBR, and GPT partitioned drives.

If you are having issues, please try the following with any of my custom builds, or any other custom build for that matter that you are having an issue installing on your pc:



For anyone who's having / had issues installing my builds! Read This!
Use Rufus. Leave default settings if you have GPT Partitioned HDD (UEFI).
Change settings to the following, if MBR partitioned HDD (BIOS):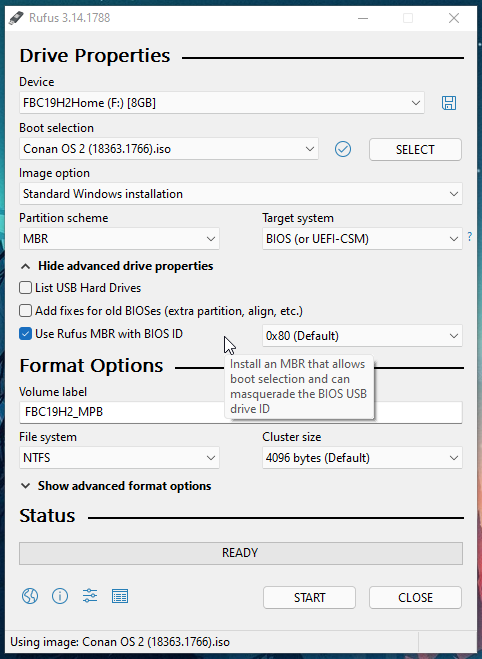 I can confirm, This works on both my MBR, and GPT systems, 10 years old, to brand new.
**
Switch USB Ports if getting no driver error
**
If that doesn't work, you can download a stock win 10 iso using MS's media creation tool, open the iso from MS in poweriso, go into the sources folder, delete the 'install.esd' or 'install.wim' file. (but still keep the iso open in PowerISO)
Then using 7zip, extract my iso, and put the autounnated.xml file from my root folder, into the root folder of the iso you have open in PowerISO, and the install.esd file that's in my sources folder, into the sources folder of PowerISO, then save as new iso. Try writing that to a USB. Should fix your issues.
You can drag files from File Explorer to PowerISO to copy over.
I also highly recommend that you copy the $OEM$ folder located in my iso's 'sources' folder, to the PowerISO's 'sources' folder before saving the new ISO, to transfer over any optional software included in my builds (ie, Web Browsers, activators etc.)
If you're having issues installing additional language packs, please follow this guide exactly, this method works flawlessly for me in my testing.
Step 1
Turn On Metered Connection.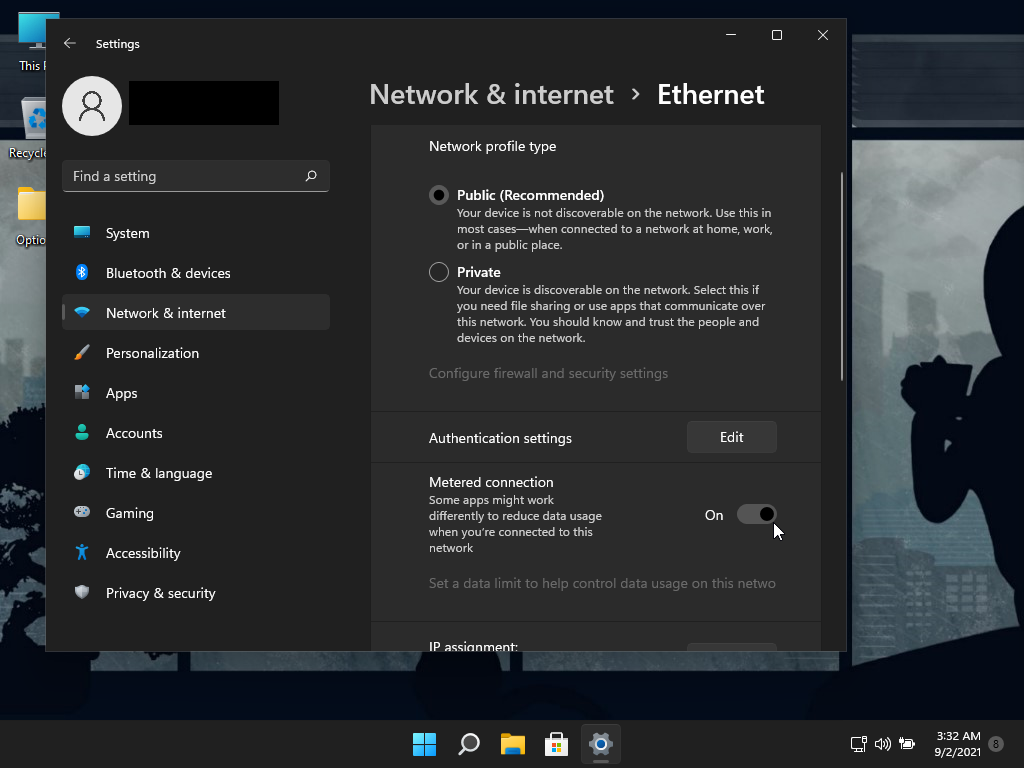 Step 2
Select an additional language to install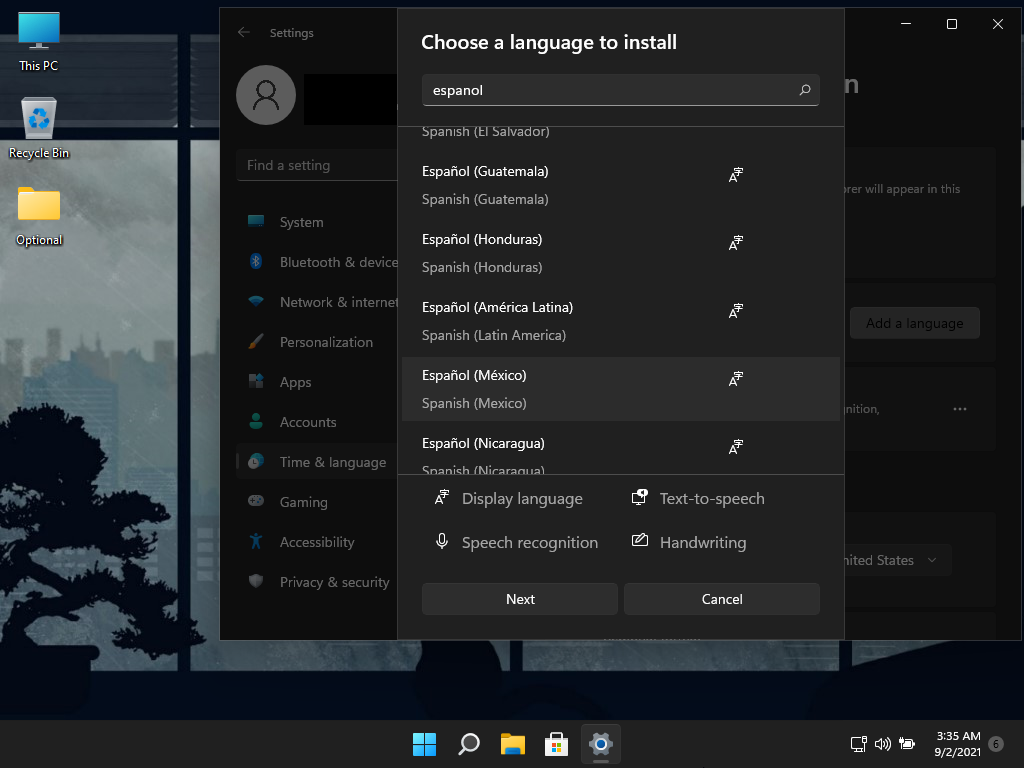 Step 3 (
IMPORTANT
)
DO NOT
check the box 'Set as my Winodws display langauge', and click Install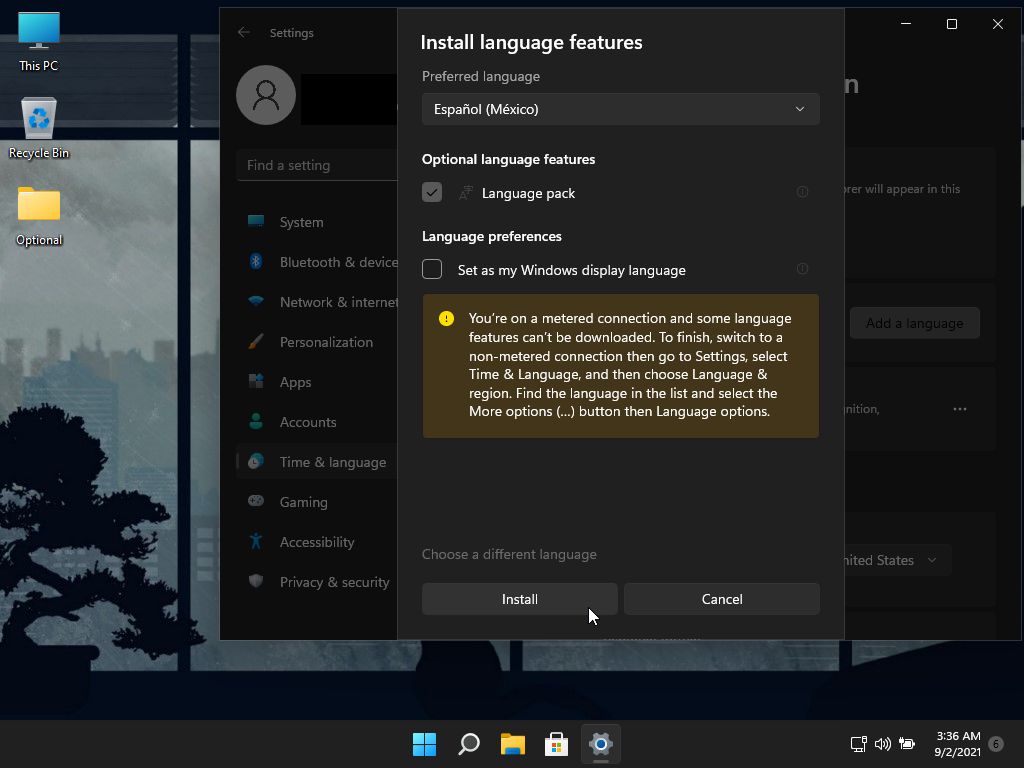 Step 4 (
IMPORTANT
)
After desired language pack(s) are installed,
DO NOT
set them as your Winodws Display language yet.
Reboot your PC first
. After your PC has been rebooted, then you can proceed to change the Windows Display Language from English, to your desired language, followed by the Prompt to Sign out to apply language settings.
The Screen Shots below show I have 4 languages Installed. After following this tutorial, I was able to change languages, and restart my PC without any issues.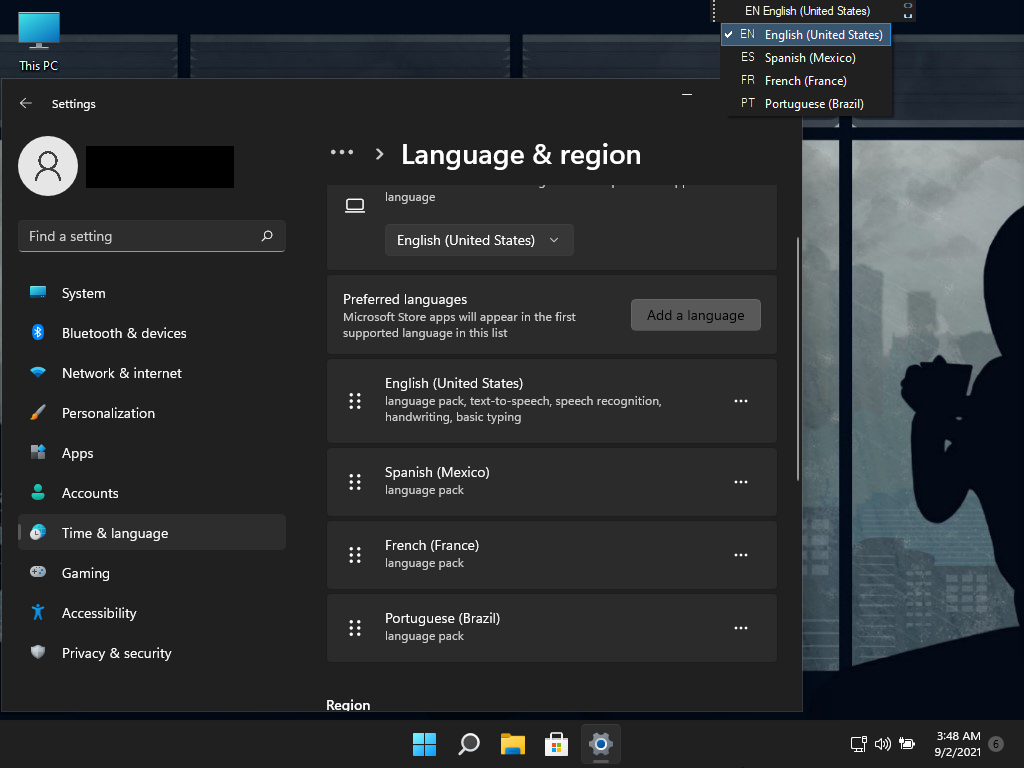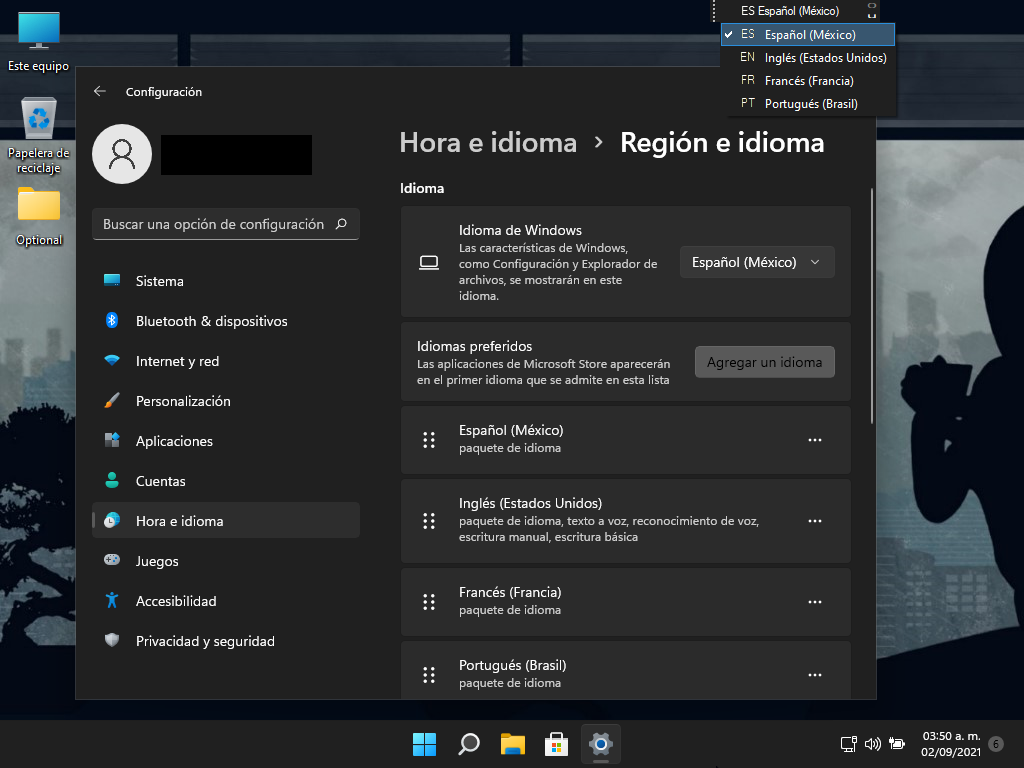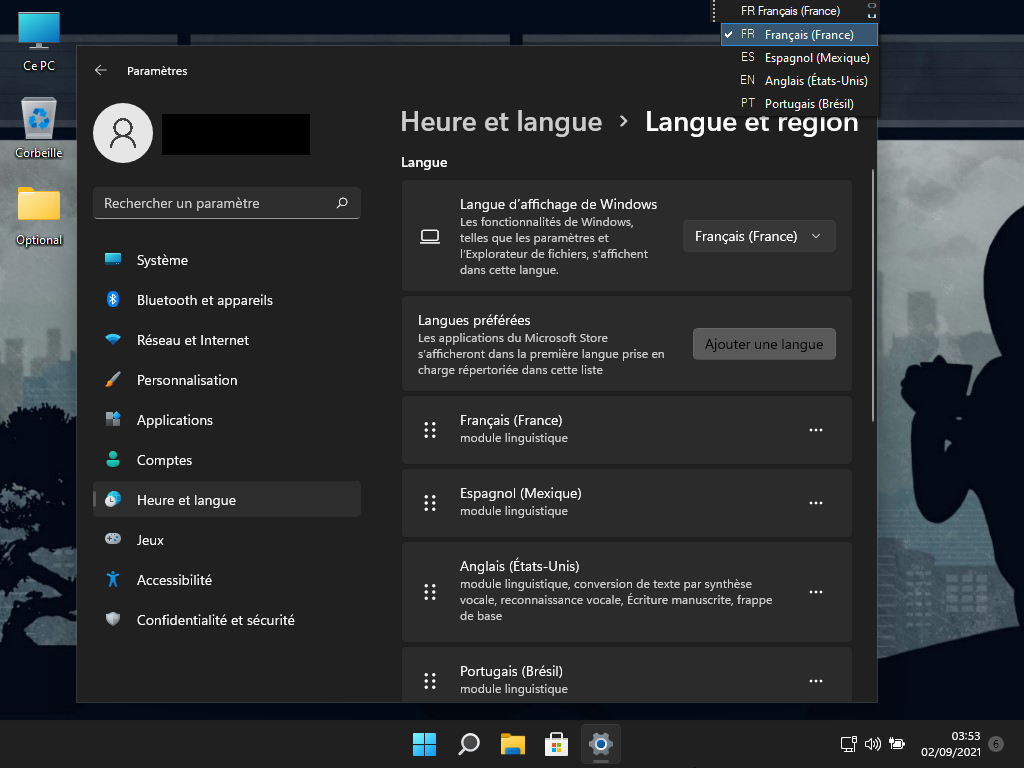 Now your PC will be able to safely shut down and restart without issues.
You will also need to apply the language bar fix, that is at the end of the 'More Info' Spoiler in this build.
To sign into your XBOX account if the sign in button isn't working in the App, follow these instructions please:
Go to:
Settings - Accounts - Your Info - Account Settings - Sign in with a Microsoft Account Instead, then enter your account name and password, followed by Add PIN prompt, (PIN Window will appear in Background FYI) then load up XBOX app and your account will be signed in.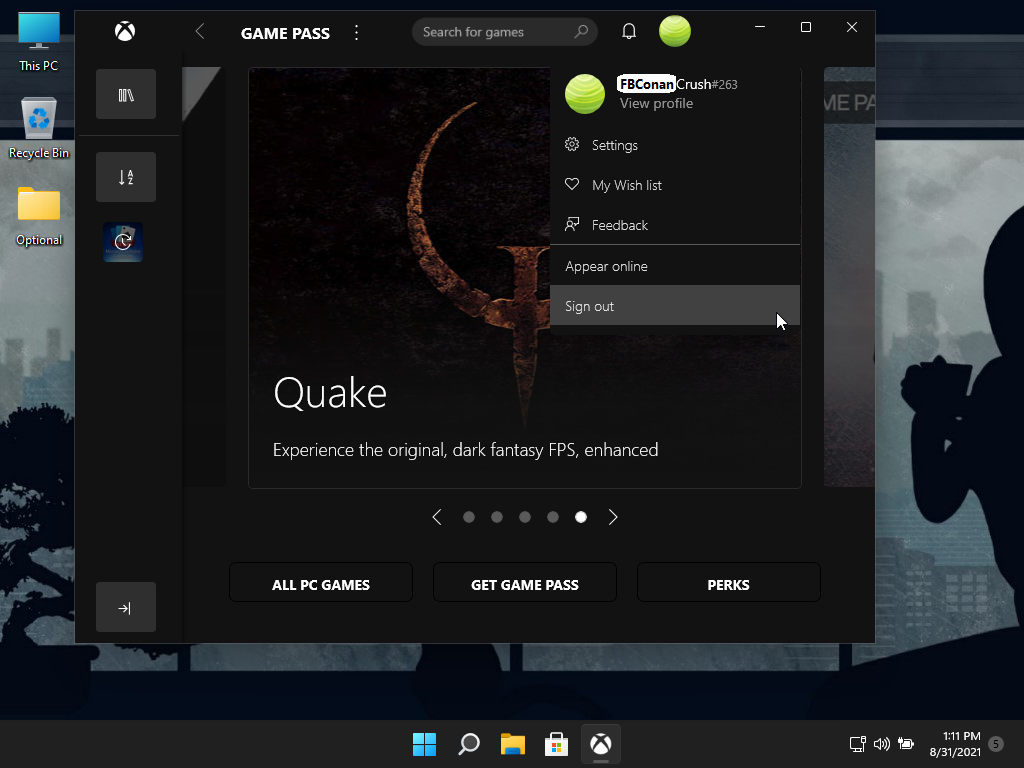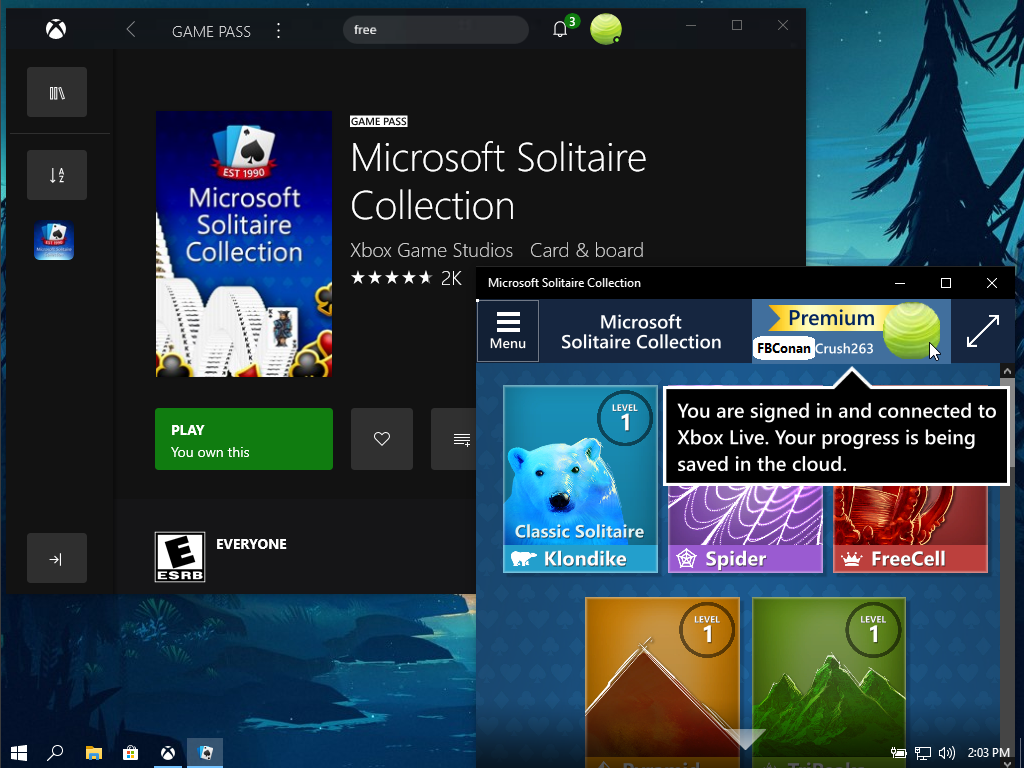 There have been many members asking me for a build like this, so guys, this one's for you!
.
As always, with love,
@FBConan
​
Last edited:
Created With:

uTorrent/2210

Comment:

Downloaded From https://www.teamos-hkrg.com/

Peers:

6 Seeders + 0 Leechers = 6 Peers

Info Hash:

ef8ca88866a3998bb59daf687c2ff0796cca7f7e

Loading…