Bᴇʟɪᴇᴠᴇʀ
Uploader
✅ Verified Member
Member
Downloaded

8.1 GB
Uploaded

7 TB
Ratio

879.06
Seedbonus

313
Upload Count

140

(107)
Part 1

- Adding and Changing System Language Successfully



• This does NOT APPLY to my 'Pro Plus' 'Home Plus' or 'LTSC Plus' Builds. All of my 'Plus' Builds have full Windows Features and Support, and have no issues with Optional Features and Languages. If You are having issues adding languages to my Super Lite Builds, even after following this guide, I HIGHLY Recommend you try installing one of my 'PLUS' Builds instead, that have full support, and no issues adding Languages and Speech.

•

Adding an additional language pack, and setting it as your system language is possible in my Super Lite (

Pro Gamer

) builds, but requires a step by step procedure to work properly, which I've outlined in most of my newer threads, but just in case there are still members who are struggling to get their primary language installed and set in my builds, I'd like to share this video following my step by step instructions that are outlined in my 'Language Pack Issues' Spoiler that's found in my threads.

•

Hopefully this video helps you guys, and at least shows that it can work without issue if done this way.

•

YOU WILL ALSO NEED TO INSTALL THE FONTS HERE TO FIX MISSING CHARACTERS!:

•

Good luck everyone, I'll post the instructions here again as well.
Just as an FYI, the build I'm using in this video is

You must be registered for see links

.

•

If you're having issues installing additional language packs, please follow this guide exactly, this method works flawlessly for me in my testing. - REMOVE any additional language packs before proceeding.

Step 1 Turn On Metered Connection.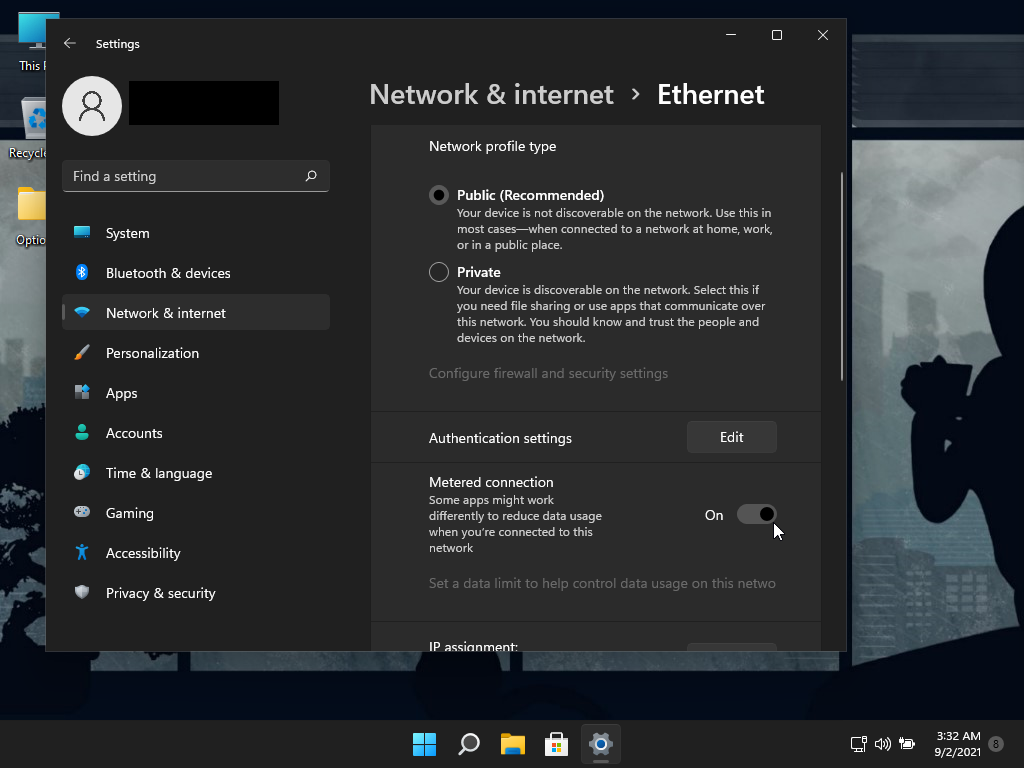 Step 2
Select an additional language to install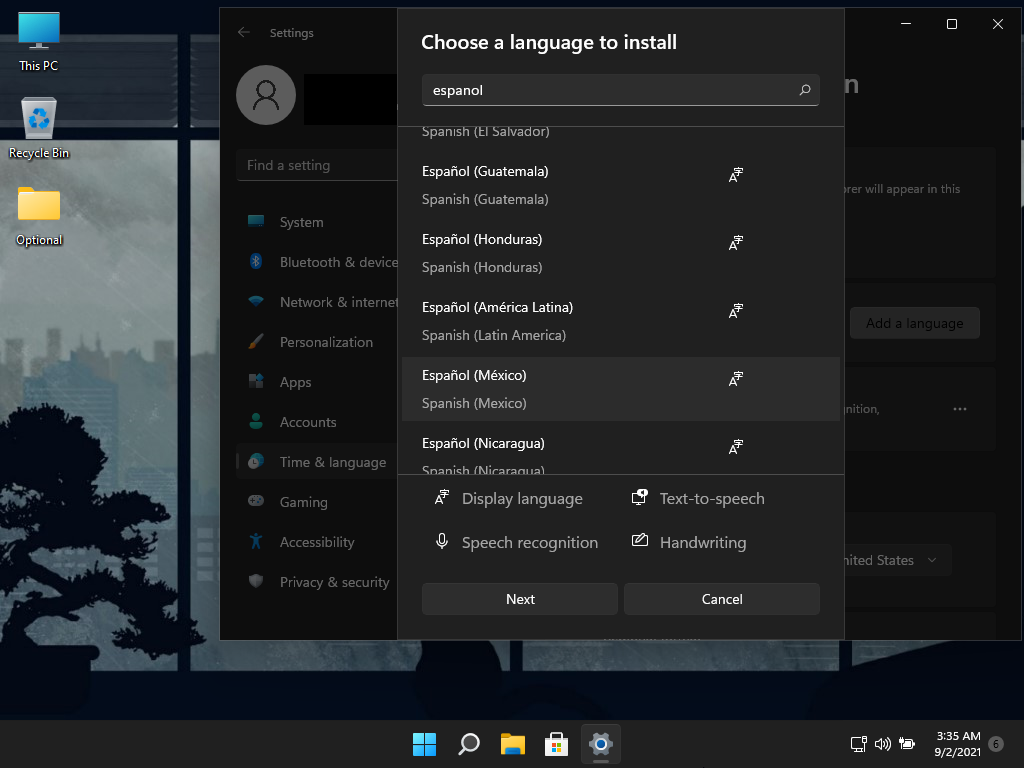 Step 3 (
IMPORTANT
)
DO NOT
check the box 'Set as my Winodws display langauge', and click Install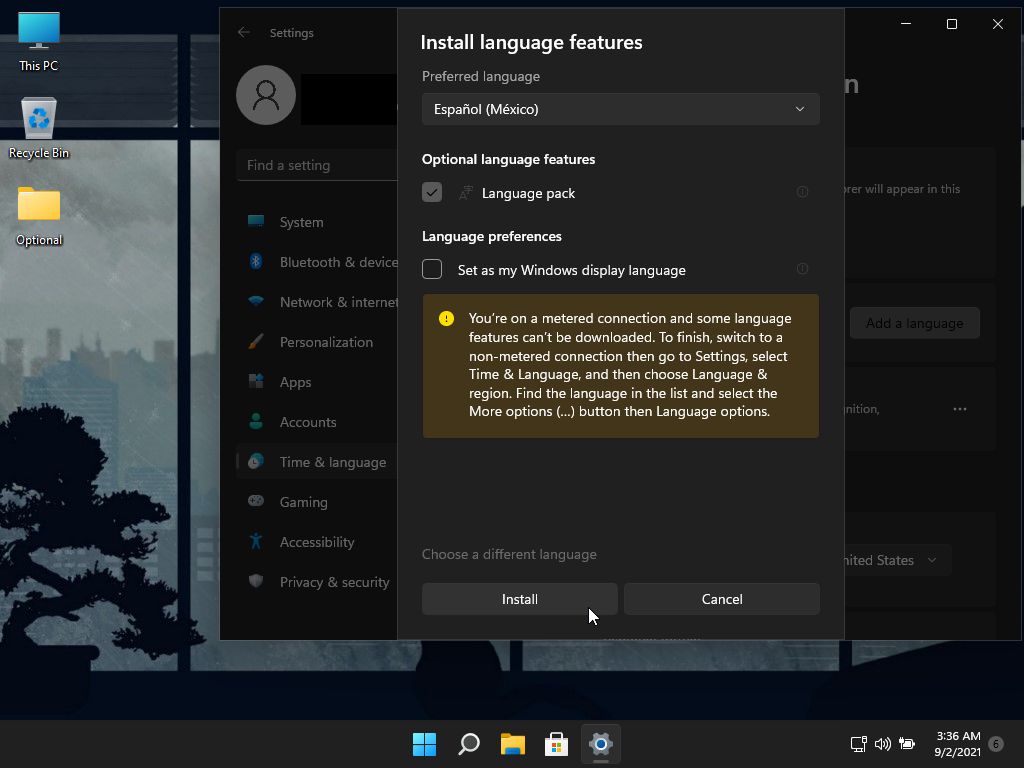 Step 4 (
IMPORTANT
)
After desired language pack(s) are installed,
DO NOT
set them as your Winodws Display language yet.
Reboot your PC first
. After your PC has been rebooted, then you can proceed to change the Windows Display Language from English, to your desired language, followed by the Prompt to Sign out to apply language settings.
The Screen Shots below show I have 4 languages Installed. After following this tutorial, I was able to change languages, and restart my PC without any issues.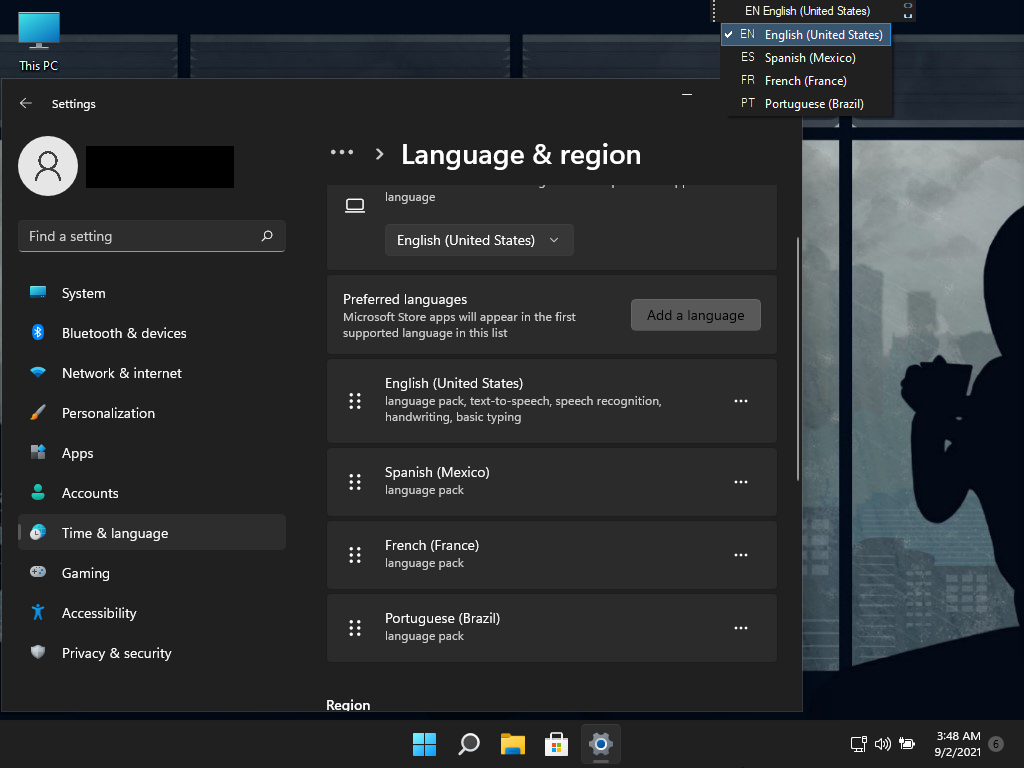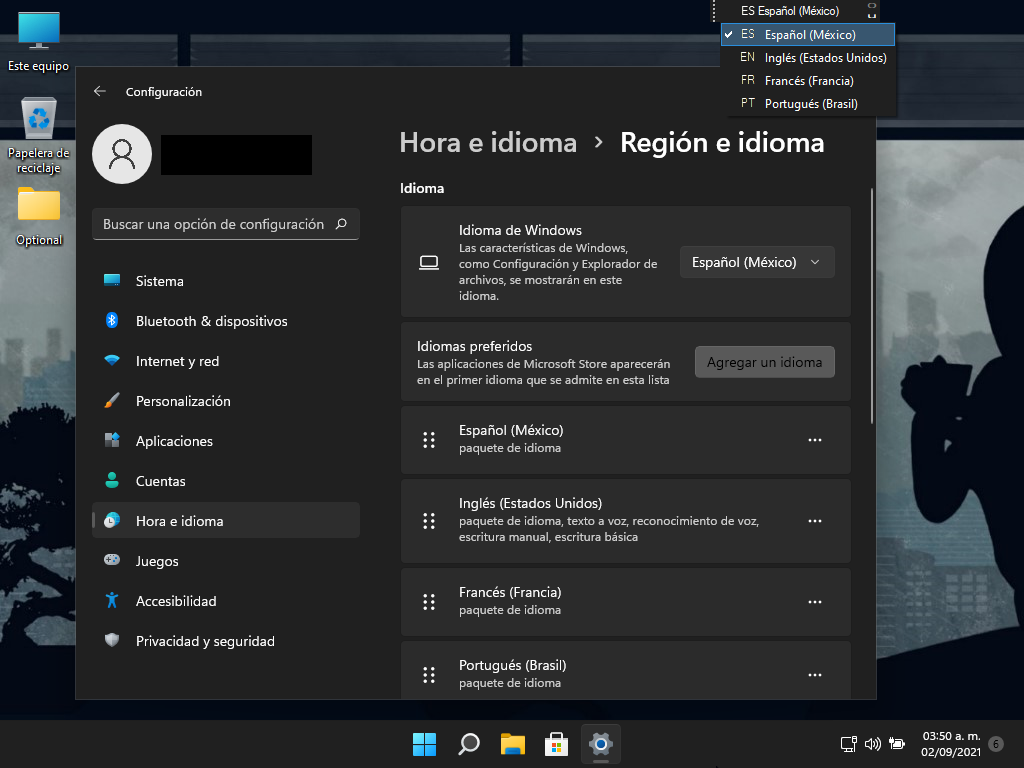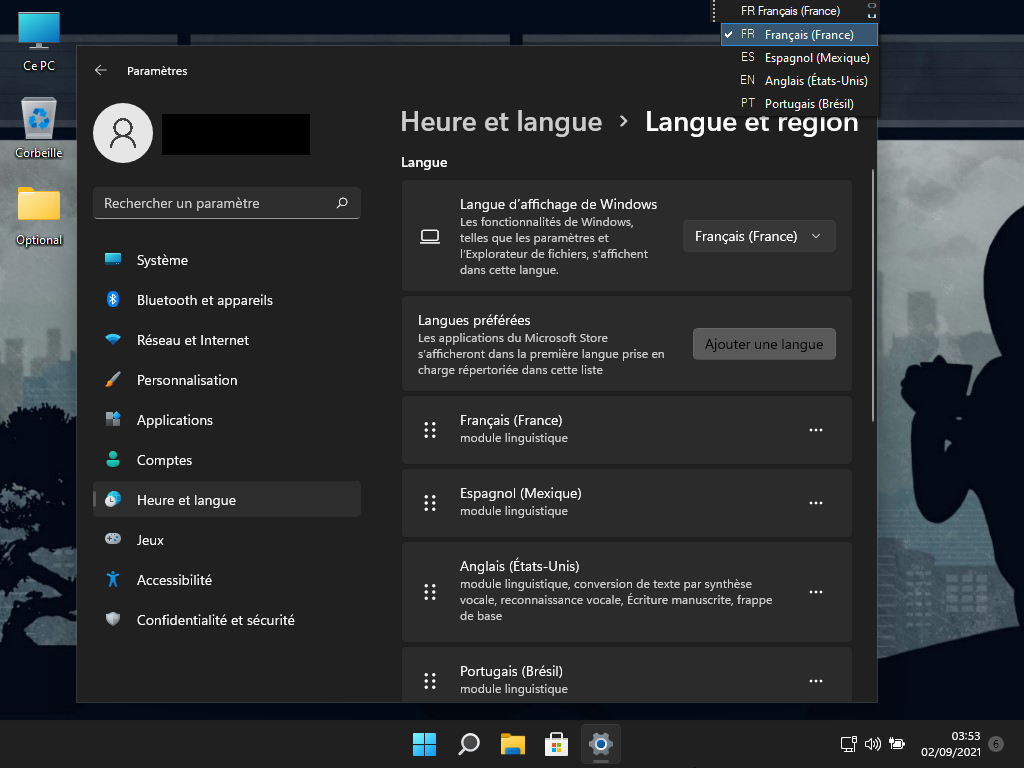 Now your PC will be able to safely shut down and restart without issues.
UPDATE!!
READ THIS TO FIX IF STILL GETTING ERRORS USING ABOVE METHOD!
✨ If this method does not work for you, try the same steps above, but after Language Pack Installation is Complete, instead of Rebooting your PC, Force Shutdown your PC by holding down the power button, to bypass the Update, then Power on your PC to use. Or try the steps Below:
​
If you try adding a language pack following my guide, and you still get an error, your PC will reboot a few times, and then return to normal.

But, you'll notice, in the language settings, your added language pack isn't available to set as system language.

So, the fix is really easy. Just remove the language from the list, then Add the language again, and reboot.

Then language will be available in the system language list, and you will be able to use it as your System Language. You can also turn metered connection Off if you would like at this point.

You will now be able to sign out, restart, shut down, and power on, without having the issue again, and the language pack will remain, and be available to use as your main system language.

Here's a video to illustrate my fix, notice that only the French language wasn't available in the language list, so it was the pack that caused the error.

So I just removed it, then Added it again, rebooted, and All worked fine, for all 5 added languages.
You must be registered for see links
​
---
Part 2
- How to Turn on Hibernation in builds that have it Disabled!
Step 1

- Open a Command Prompt, and type 'powercfg -h on' and press enter to enable hibernation. Close Command Prompt.

**

Bonus Tip - To Disable hibernation, type 'powercfg -h off' in Command Prompt

**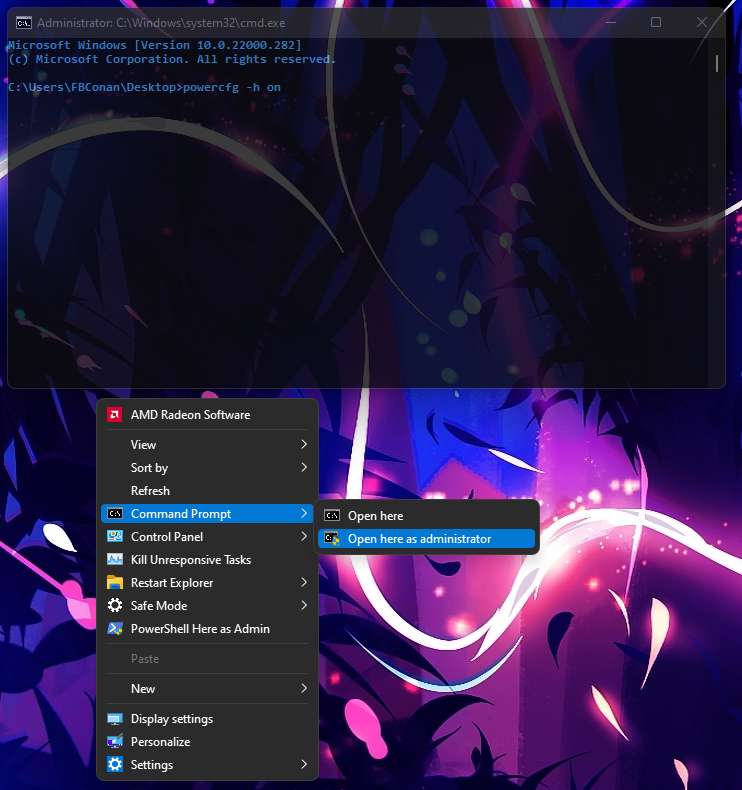 Step 2

- In Control Panel, Open 'Power Options', and click on 'Choose what closing the lid does'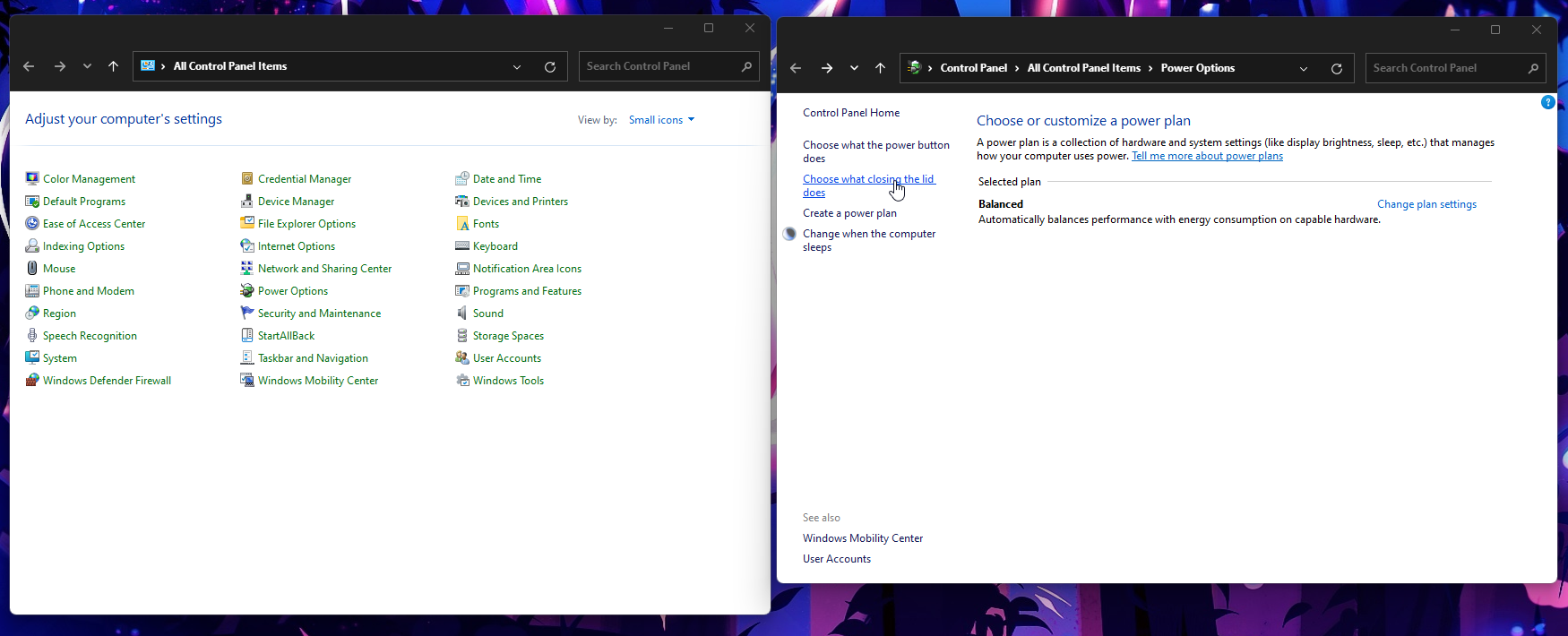 Step 3

- Click on 'Change settings that are currently unavailable'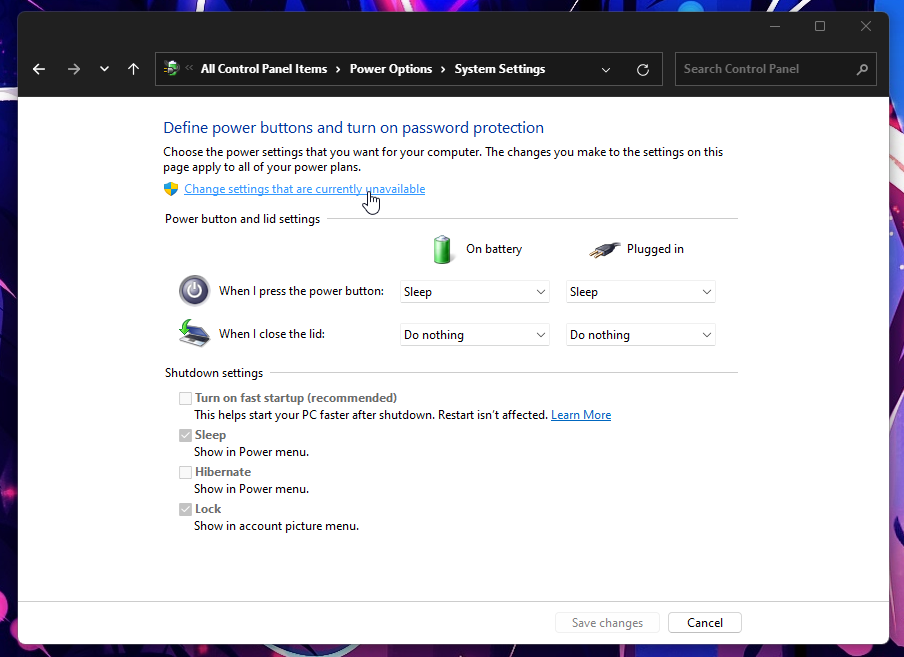 Step 4

- Click the 'Hibernate Box' and hit the 'Save Changes' Button, Hibernate option is now available in Shut Down Options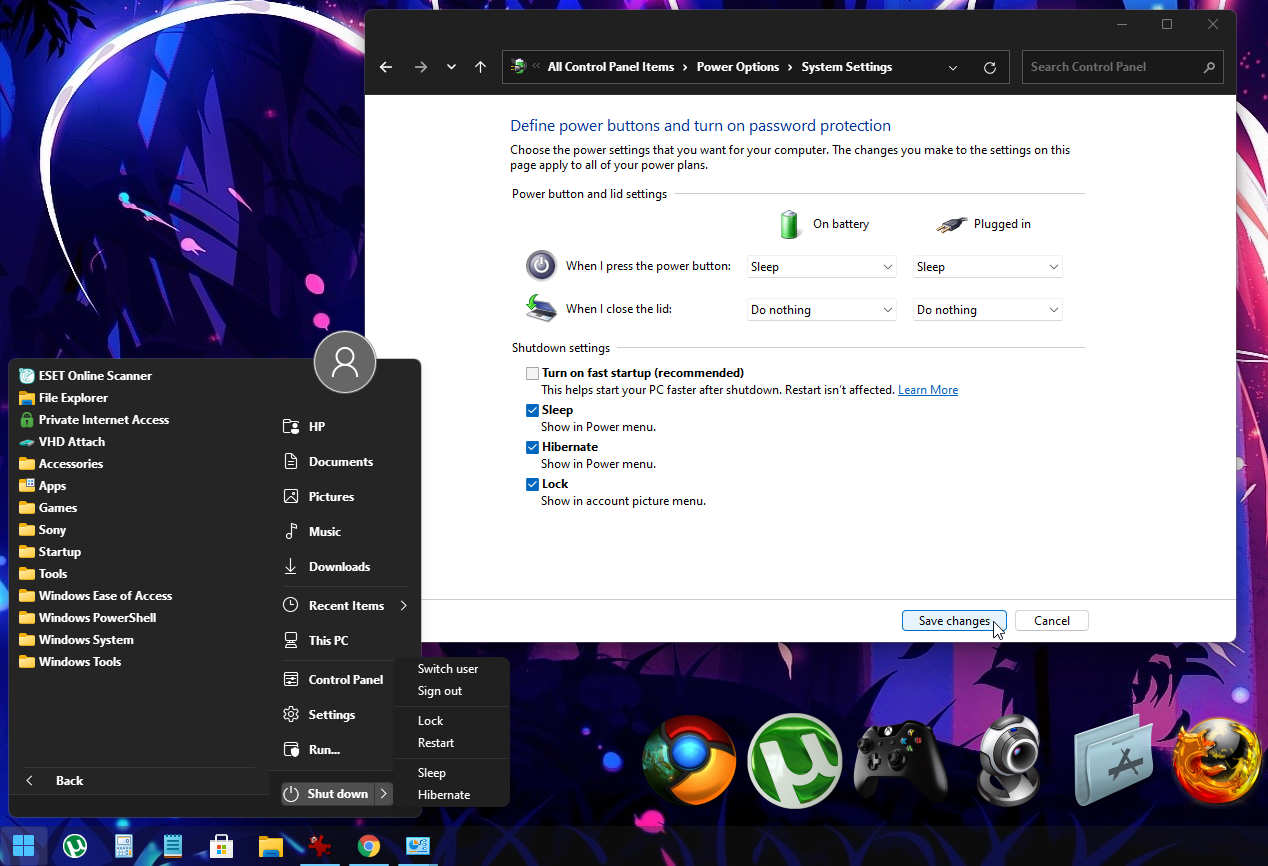 ​
---
Part 3
- How to Turn on Delivery Optimization Service!
*
If it's disabled, some update features, XBOX games and app downloads might fail
*
Step 1

- hit

Win Key + R

(Run) and type '

services.msc

'
Locate the '

delivery optimization service

' and look at the startup type.
If it says

disabled

, then keep reading to enable it, and get your ability to download xbox games, as well as some updates, features, and language options as well.



Step 2

- Hit

Win Key + R

(Run) and type '

regedit

'
In the Registry Editor's navigation bar, type the following text:



HKEY_LOCAL_MACHINE\SYSTEM\CurrentControlSet\Services\DoSvc

(and hit enter)

then, double click the '

Start

' Entry in the Right hand pane
Change the number from

4

, to

2

, and click 'OK'
Changing the value from 4 to 2, will change the startup type for the Delivery service from disabled, to automatic.



Step 3

- Reboot your PC, and hit win key + R (Run) and type '

services.msc

'
Locate the '

delivery optimization service

' and the startup type should now be automatic.
Now your updates, additional language options, xbox games etc should download without issue.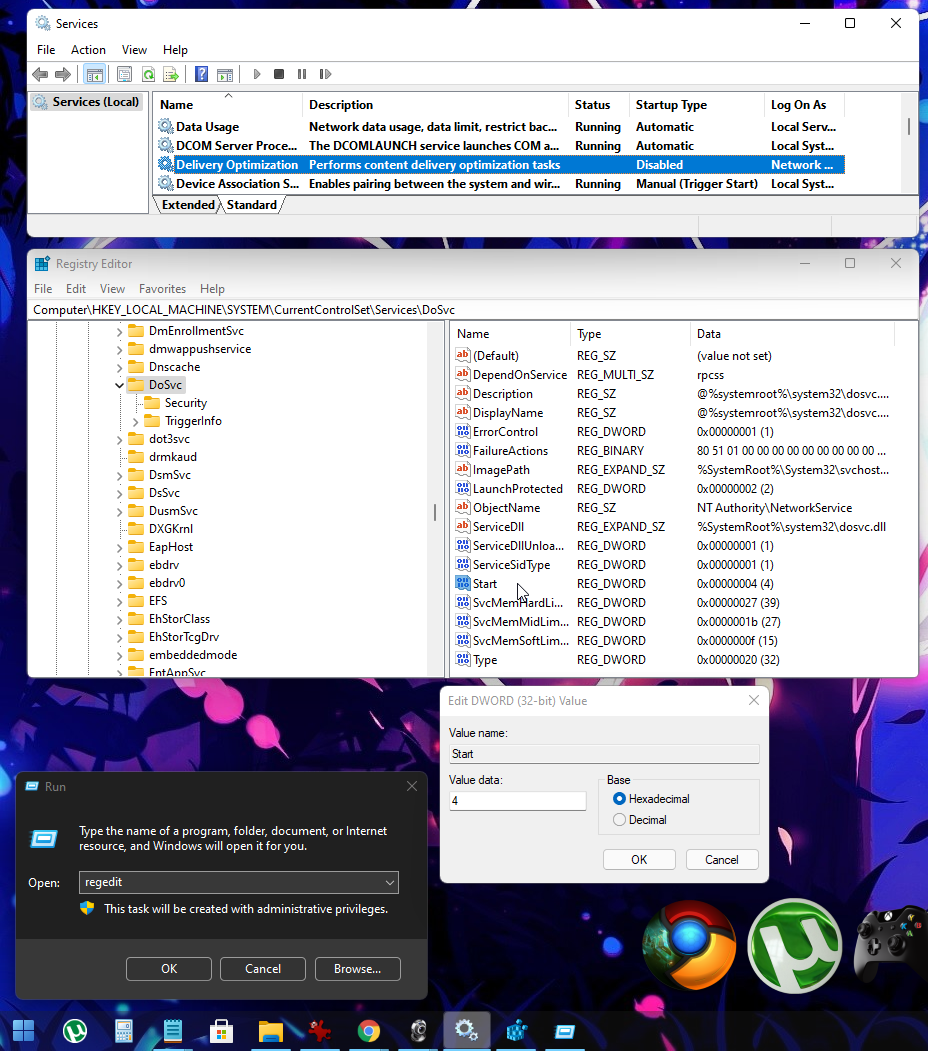 ​
---
Part 4
- How to Add MS Store to LTSC!
*
LTSC builds DO NOT come with UWP Apps pre-installed, including the MS Store
*
but you can Easily add it if you'd like to!
Step 1

- Download the following file:

You must be registered for see links

Step 2

- Unzip the file to your desired location



Step 3

- Navigate to Folder where you unpacked the zip file,
Then

right click on the file '

Add-Store.cmd

' and Run as Administrator

. The script will run, and do the rest for you. When complete, you will be able to use the Microsoft Store App on LTSC!
​
---
Part 5
- How to Enable Virtual Memory! (Paging File)
All of my custom light builds have virtual memory (paging file) disabled, but if you are running Apps / multiple apps that are exceeding your Physical Memory (RAM) limit, they will crash unexpectedly
. -
Enable Virtual Memory to Fix this Issue on your PC
.
Step 1 - Right click Desktop, go to Control Panel, All Tasks (God Mode) then open the '

View Advanced Settings

' shortcut (in the 'system' section), and a Window for '

System Properties

' Settings will open. Click on the '

Advanced

' Tab at the top.
Step 2 - Click on the '

Settings

' Button in the Performance Section. Another Window will open, labeled 'Performance Options. You will need to click on the '

Advanced

' Tab at the top, then click the the '

Change

' Button in the Virtual Memory section to proceed.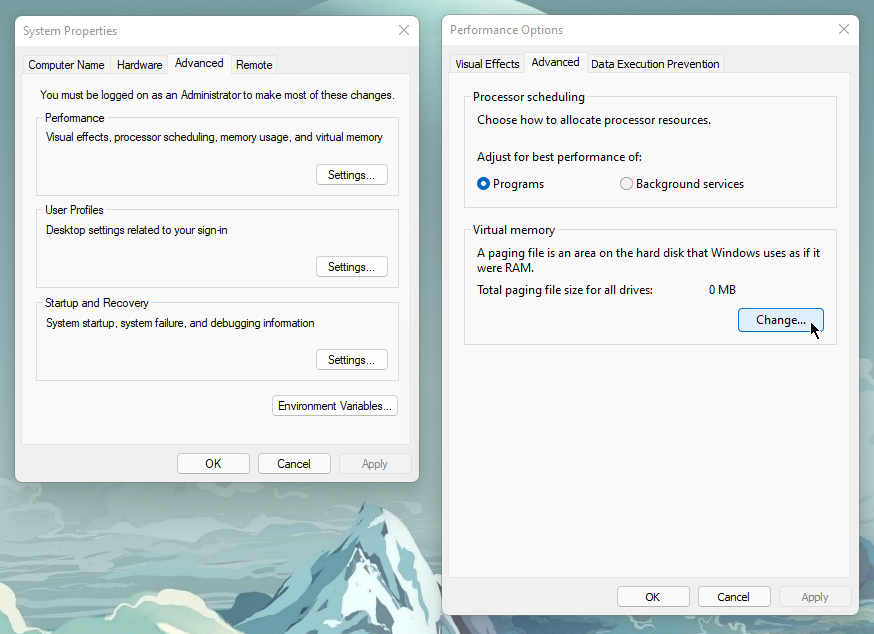 Step 3 - Click the '

System managed size

' dot and then hit the '

Set

' Button, to enable the recommended Virtual Memory size for your PC. You can also choose a custom size if you would like, but a system managed size should work fine for most users needs.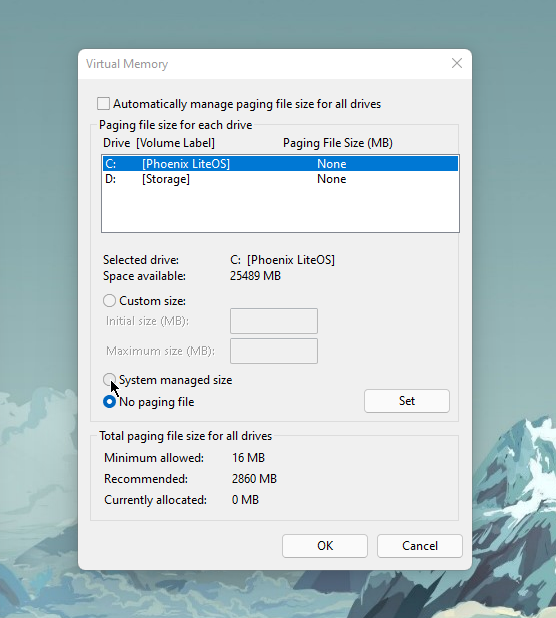 ​
---
Part 6
- Fixing Installation Issues
The most common fix for installing my builds, after you write the ISO to USB with Rufus, is to try different USB ports on your PC, if you are getting 'No Driver' Error.
The Windows Setup environment (boot.wim) in my releases is a basic, reduced version that saves hundreds of MB from the original MS boot.wim setup file.

Personally, I've never had a failed install, or setup issues on any of my PC's, ranging from 10 year old laptops, to brand new ones, with HDD, SSD, and NVMe Storage, AMD and Intel CPU's, and both MBR, and GPT partitioned drives.

If you are having issues, please try the following with any of my custom builds, or any other custom build for that matter that you are having an issue installing on your pc:



For anyone who's having / had issues installing my builds! Read This!
Use Rufus. Leave default settings if you have GPT Partitioned HDD (UEFI).
Change settings to the following, if MBR partitioned HDD (BIOS):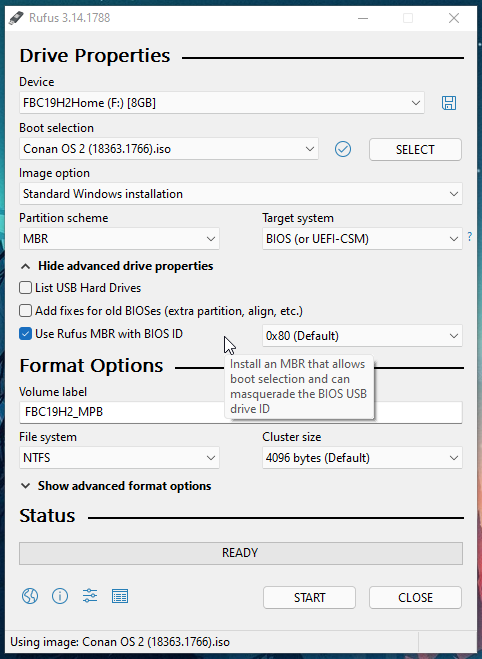 I can confirm, This works on both my BIOS, and UEFI systems, 10 years old, to brand new.
**
Switch USB Ports if getting no driver error
**
If it still doesn't work, you can download a stock win 10 iso using MS's media creation tool, open the iso from MS in poweriso, go into the sources folder, delete the 'install.esd' or 'install.wim' file. (but still keep the iso open in PowerISO)

Then using 7zip, extract my iso, and put the autounnated.xml file from my root folder, into the root folder of the iso you have open in PowerISO, and the install.esd file that's in my sources folder, into the sources folder of PowerISO, then save as new iso. Try writing that to a USB. Should fix your issues.
You can drag files from File Explorer to PowerISO to copy over.
Here's a video to illustrate how to do this procedure:
►►
You must be registered for see links
◄◄
​
---
BONUS!
- AMD Chipset Drivers
If you are having issues installing AMD Ryzen chipset drivers on your PC on my Windows 11 Builds, I recommend trying the ones I am providing here.
►►
You must be registered for see links
◄◄
*Updated December.28.2022*
​
Last edited: