Filipino
Uploader
✅ Verified Member
Member
Downloaded

97.4 GB
Uploaded

5.8 TB
Ratio

60.81
Seedbonus

25,551
Upload Count

121

(132)
This post has been made so we all understand each other the terms we talk, used, and said here in teamOS.

The topic only points to the Clean installation of the Operating system.

Let us begin on clean installation. This is a term that is most familiar to us, but most many don't really know what it is.

Clean Installation

refers to the installation of an operating system but the administrator deletes partitions such; (

system reserved allocated partition, OEM allocated Partition, recovery partition, and the c drive

).

Take note, only delete those mentioned and leave the other such D drive or any backup partition you created or intentionally created by an administrator.

Better understand that the case we have here is the case that apparently, there was OS that currently operates, and we want to go on a clean install.

This is how to do it.

* Delete the partition mentioned above

*Let it be unallocated then click next.

- avoid formatting before clicking next. (If you want to know why

You must be registered for see links

.)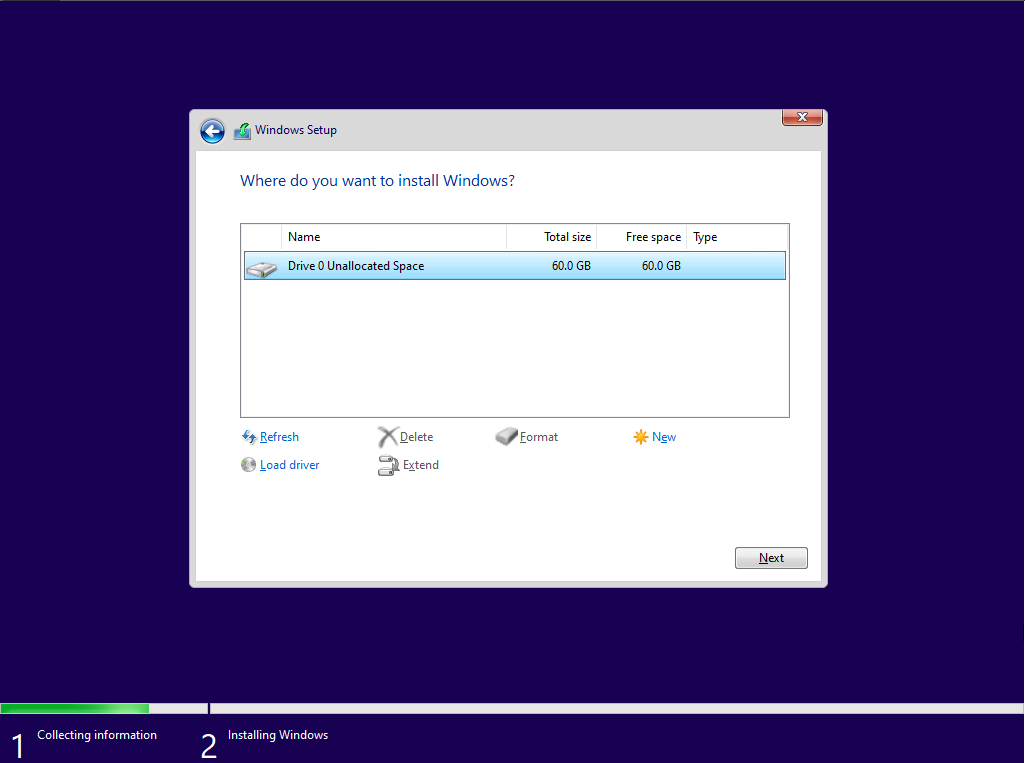 The photo above is exactly what we are talking about. Granting no other partition prior to installation.
Be advise that create a partition of your choice after the installation, and in windows mode.
I forgot something about OS installer that came from UUP. Coz those installer create UUP partition on your drive delete this too.
Hope this thread will clear things out.
Post something you want to add. Or perhaps, you have something to ask for as long as it covers the topic, much the better.

Note:
Clean install is actually removing those partitions that are potentially used by recently installed windows, before proceeding with the windows installation. Partition such; back up and other intentionally created partitions by an administrator isn't one of those.
Last edited: