TeamOS™🌞
Uploader
✅ Verified Member
Member
Downloaded

5.1 GB
Uploaded

868.4 GB
Ratio

171.23
Seedbonus

1,082,555
Upload Count

235

(237)


Winaero Tweaker is a customization tool is provided for windows for you to change the default settings, and personalization Windows liking. The program includes the tweaks for all version of operating system from Windows 7 to Windows 10. Winaero Tweaker automatically detect OS version of Windows you're running and show the custom and custom custom. Software can be installed as a mobile app so that you can carry with you when you move from this computer to another computer.
Features
​
Shortcut tools that you can use

​

? To launch an app as Administrator without a UAC confirmation.
? To directly open any Control Panel applet or system folder.
? To directly open any Settings page.
? To create shortcuts to the classic Shut Down Windows dialog (Alt+F4), and Safe Mode.
? To remove or customize the shortcut arrow overlay icon.
? To remove the " - shortcut" suffix.
? To remove blue arrows from compressed files.


Manage Windows apps and features.

​

? Restore classic Windows Photos Viewer to use it instead of Photos.
? Restore the classic sound volume pop-up slider.
? Permanently disable Windows Telemetry and Data Collection.
? Permanently disable Windows Defender.
? Permanently disable Windows Update.
? Disable ads and unwanted app installation (Candy Crush Soda Saga, etc).
? Enable the built-in Administrator account.
? Enable automatic Registry backup.
? Change drag-n-drop sensitivity.
? Disable Action Center and notifications.
? Reset icon cache.
? Reset all Group Policy options at once.

? Change the RDP port.
? Make mapped drives accessible for elevated apps.



Tune up Windows appearance

​

? Customize folders in This PC.
? Customize entries in Navigation Pane in File Explorer (in the left pane).
? Rename and change the icon for the Quick Access entry.
? Increase the taskbar transparency level.
? Show time seconds in the taskbar clock.
? Disable blur for the sign-in screen.
? Customize fonts, and the Alt+Tab dialog appearance.
? Change the title bar color for inactive windows.

? Add handy context menus using a huge set of presets, e.g. to switch a Power Plan with one click, open a Command Prompt, add a Settings cascading menu - plenty of them.
? Hide default entries from the context menu, e.g. Edit with Photos, Edit with Paint 3D, etc.
? Add 'Run as Administrator' to VBS, MSI, CMD and BAT files.
? Change the default app for the Edit context menu entry for images.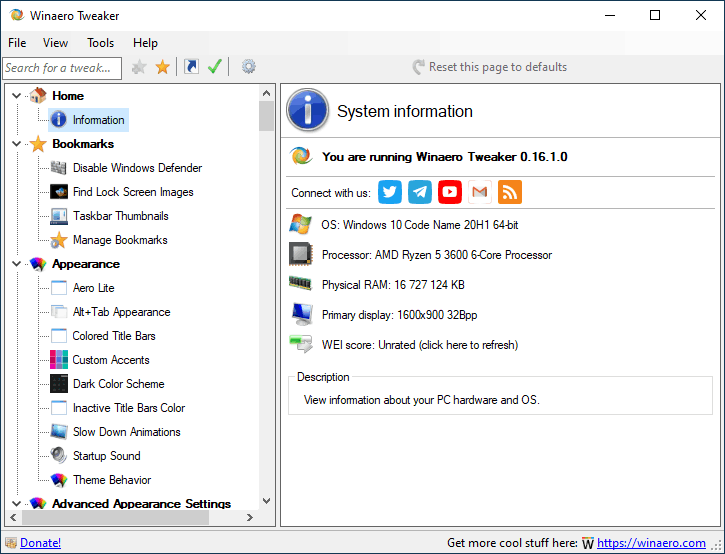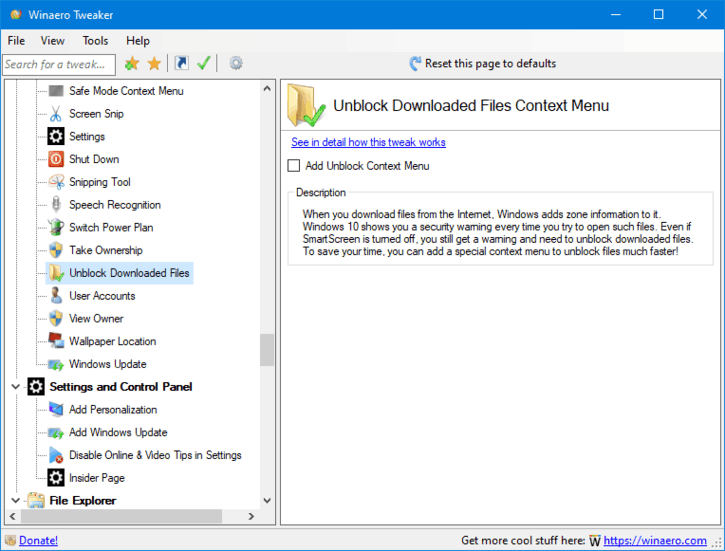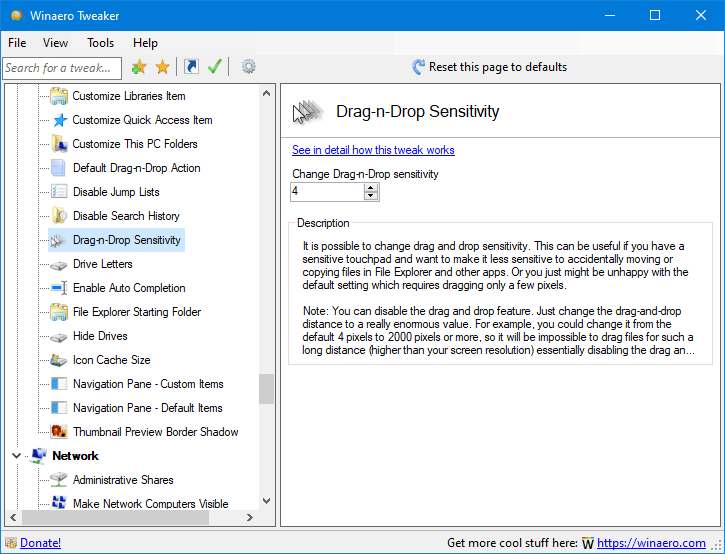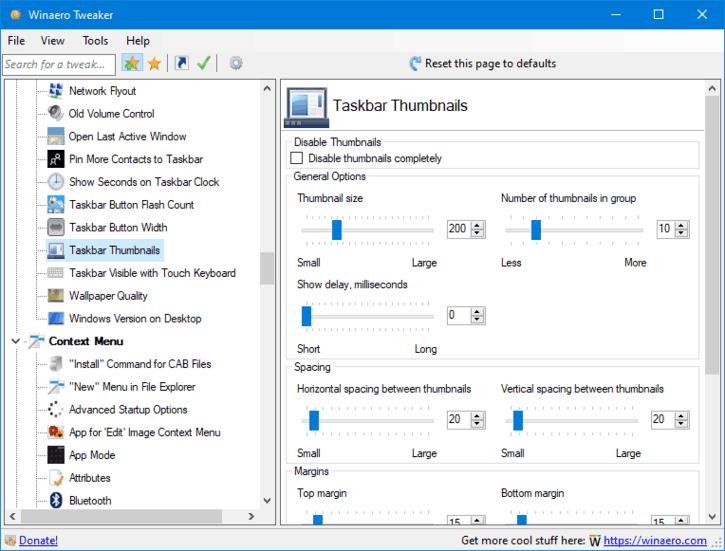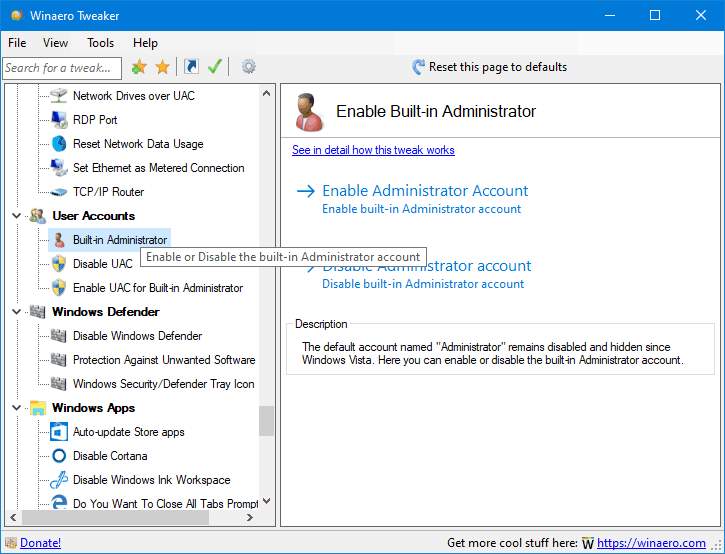 See the "Readme" text file.

This is freeware.



You must be registered for see links